High End Beauty Retouching › HDR editing
HDR Photo Editing and Blending Services
We live in the world of technologies and their constant development – the process of creating and producing something new and interesting surrounds us. When it comes to digital photography, technical progress has also played its role, for instance, HDR (high-dynamic-range) imaging is already not the big thing, but widespread technology used in the work of an hdr photo editor every day. To achieve the intended purpose one should equip the photography gear with the ability to "see" as we do, but this is quite painstaking and tedious work. The best way of dealing with this problem and at the same time the key to success is to work with such specialists as High End Beauty Retouching Company – the team your HDR photo editing and blending services need. To get the desirable effect of post processing hdr, editors, as a rule, blend a couple of photographs (often made at different exposures) so that they are joined together into one picture.
Dealing with HDR photography, experts, as, for example, High End Beauty Retouching Team may spend several hours editing only one photo. Lots of other image editing specialists want to avoid difficulties and make everything hastily using automated HDR Photography software, but we reject such a way of working, since it leads to poor results – photos look second-rate and not very good or impressive. Our professionals understand that hdr processing is a kind of art, apart from efforts and time it needs also rich imagination. Thus we highlight human participation by not automatic hdr photo editing.
If talking about commercial photo retouching, pictures of interior for real estate and property seem to be the most vivid examples of the dependence of the amount of profit on the quality of a photo fixed with the help of HDR editing and blending. The High End Beauty Retouching Company is always glad to discuss all the questions of interest and, of course, help you with hdr photo editing. You may see the description of four examples of the services we provide below.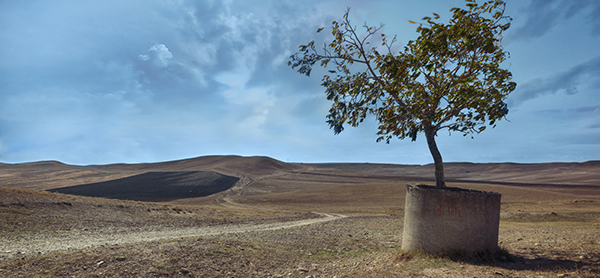 Our HDR & Blending processing Expertise
High End Beauty Retouching Team is able to provide you with the advanced level of contemporary editing and blending services needed for hdr photography with our four main services:
The work of an hdr photo editor should definitely include this aspect. Our professionals can select some scenes with high contrast made at a few different exposures and "stitch" them together into one delightful picture. Thus picture stitching can be very useful in dramatic photo editing.
High End Beauty Retouchers use up-to-the-minute hdr photo effects and image editing processing to make sharp photos by guaranteeing that pictures stand in a line perfectly well and eradicating blurry, distorted and ghostly images. High end retouching before after may show you the striking difference.
Being engaged in post processing hdr our editing experts pay heed to blending pictures so that the images can boast iridescent, bright and brilliant colors, but no oversaturated range of colors that is usually typical of automated HDR processing. The correction of colors helps you to create natural atmosphere and the effect of reality avoiding poor scenes. Exploring hdr effect online professional portrait retouching services make your hdr portrait photography the most appealing one.
High End Beauty Retouchers always hit the nail right on the head – we do exactly the right thing with HDR photos making them great putting the final touches and adding some more improvements and, of course, sharpening as required. Skin retouching online provided by our company also shows the exceptional level of hdr effect online as well as retouching hair in photoshop.
Due to this method our editing artists create one splendid and smashing photograph from numerous pictures at various resolutions. As a result our model photo retouching allows getting eye-popping high-resolution photos.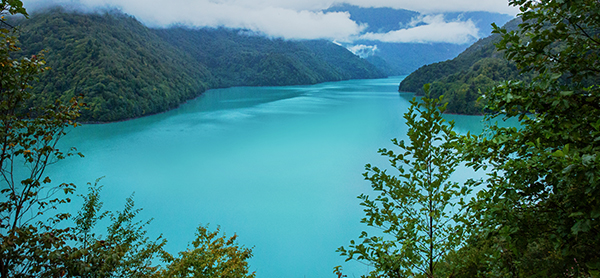 The given service helps to adjust straight lines of buildings, their walls and some other structures in vertical position. It may be useful for magazine retouching, since there exist mags that feature images of property and real estate.
HDR editing and blending needs certain skills and proficiency in order for it to be done in the best way. High End Beauty Retouching Company is a real pro in this kind of photography art and is ready to struggle against difficulties.
What`s more HDR photography shows the highest quality of the photo industry work, at the very moment it is one of the ultimate achievements of the world of photo business. People want to present themselves and the surrounding atmosphere in the most alluring and beautiful way, thus they need a team of attentive, creative and competent editors as the ones who work in High End Beauty Retouching Company.
Our fashion retouching services are of great help as you see the professional retouching in the leading popular beauty, fashion and fitness mags, brands` promoting materials, jewellery catalogs, real estate photography and other kinds of product photography. The process of editing is quite complicated, requires much time and that is why it is reasonable to outsource retouching services. We are happy to show you the results of our work and achievements in order for you to see how professional retouching artists should work.
Fashion needs digital painting and drawing skills – they are essential and advantageous in terms of this kind of photography. To survive in the cut-throat environment and be ahead of the curve in this field of business you should cooperate with our company and get desired goals.
The same can be said about glamour retouching – its role in the commercial photography is crucial. Every day famous stars and well-known people are in the media glare and thus shooters take thousands of photos of them. They are appealing and admirable, but for sure photographs of stars need retouching.
You may approach a mesmerizing snap like an artist as a result of glamour editing methods and actions. Sometimes retouch artists really do miracles altering and transforming pictures using various tutorials. Editorial retouching projects for a great number of magazines, publications and materials include outstanding photographs which amaze people with their professionalism and fertile creativity.
High End Beauty Retouching Company has experts that are considered to be competent, personable and hard-working. For sure we are open-minded and approachable so we like to work with different people. Our photo retouching prices can`t but please. So, we help you to create!