Top 25 fashion photography portfolio ideas to try in 2018
Fashion photography portfolio ideas is what all emerging fashion photographers are searching for on the web. Fashion photography is dedicated to showcasing and highlighting fashion products or clothes. The pictures are then used in advertisements or magazines. Best fashion photographers provide high end portrait retouching to make the pictures enticing for customers.
In this article we are going to discuss examples of fashion photography and give you some inspiration for a portfolio that will advance your fashion photography career.
Before learning how to make a fashion photography portfolio you have to find out where you can actually do it. The following video introduces you to 3 websites perfect for creating your own personal portfolio.
We live in the ever-changing world. Fashion photography, especially, is a very dynamic field. Fashion trends come and go.
Things that are in trend today may vanish tomorrow. Keeping up with them, without losing your authenticity is a challenge and lagging behind those trends can ruin your career. That's why it's a struggle for photographers to stay relevant. If you want to keep pace with the industry, check out the article "Fashion photography industry trends– find better ideas faster" to get some tips.
Making an online portfolio that reveals you creativity is vital for fashion photographers.
Best fashion photographers of all time realize the importance of a well-designed portfolio and it's impact.
The key to a great fashion portfolio website is creating an eye-catching portfolio and keeping it updated. You need to bring something unique to table. Prove that you have a unique voice.
Of course the design of your online portfolio depends on your personal preferences, however there are some points you should definitely keep in mind and there are some flaws that are simply not acceptable.
For that purpose we have rounded up a list of 25 impressive fashion photographers websites. By the time you've read this article, you'll be full of ideas for your own. But before looking at the list of fashion photographers and their portfolios, let's find out what the basic do's and don'ts of creating a website are with the help of this list.
The list of 25 examples of fashion photography
1. Estevez & Belloso
These fashion photographers from Spain went for a minimalistic style. The crosses are a nice touch too. In combination with a minimalistic layout they give their portfolio an easily recognizable look. Besides, the site structure is very comprehensible.
IDEA: Apply minimalistic design. It makes you website clear. No unnecessary features.
2. Marcus Smith
Marcus Smith is a CHicago-based artist. His works are excellent examples of fashion photography. The layout he chose has a lot of white spaces, that gives an overall elegant look.
IDEA: Leave the space between elements and space them out nicely.
3. Max Vadukul
Max Vadakul is a British photographer best known for his high fashion portrait photography. His portfolio is very simple and highlights the photos one at a time.
IDEA: Try showcasing your images one by one to make it simpler for the visitors.
4. Conan Thai
He is a Chinese-american photographer. The retouching of his photos is particularly impressive. High end retouching before after samples can surprise everyone. Conan Thai uses a grid-based layout, which works very well for his type of pictures.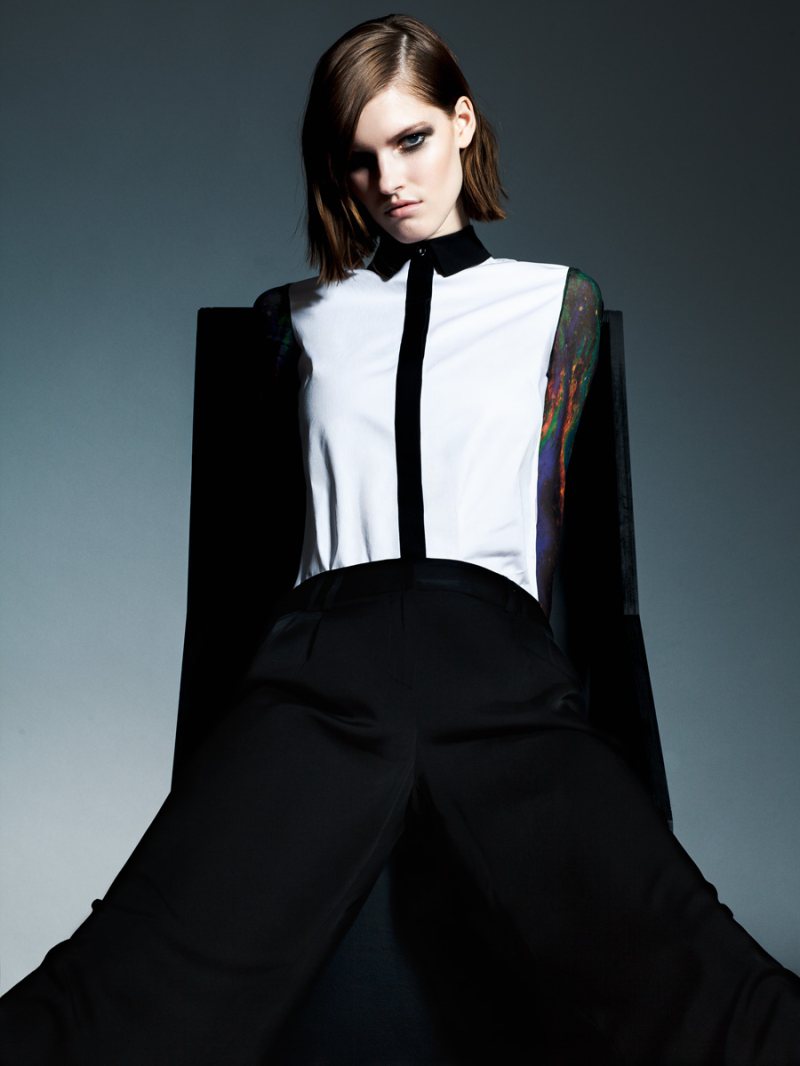 IDEA: You can't go wrong with a grid-based layout.
5. Jan Welters
Jan Welters is a fashion photographer from Netherlands. His sidebar menu organizes his work into subcategories, such as: women's fashion, men's fashion, advertising, beauty, superfine, portraits, film. It makes the navigation through the website much easier.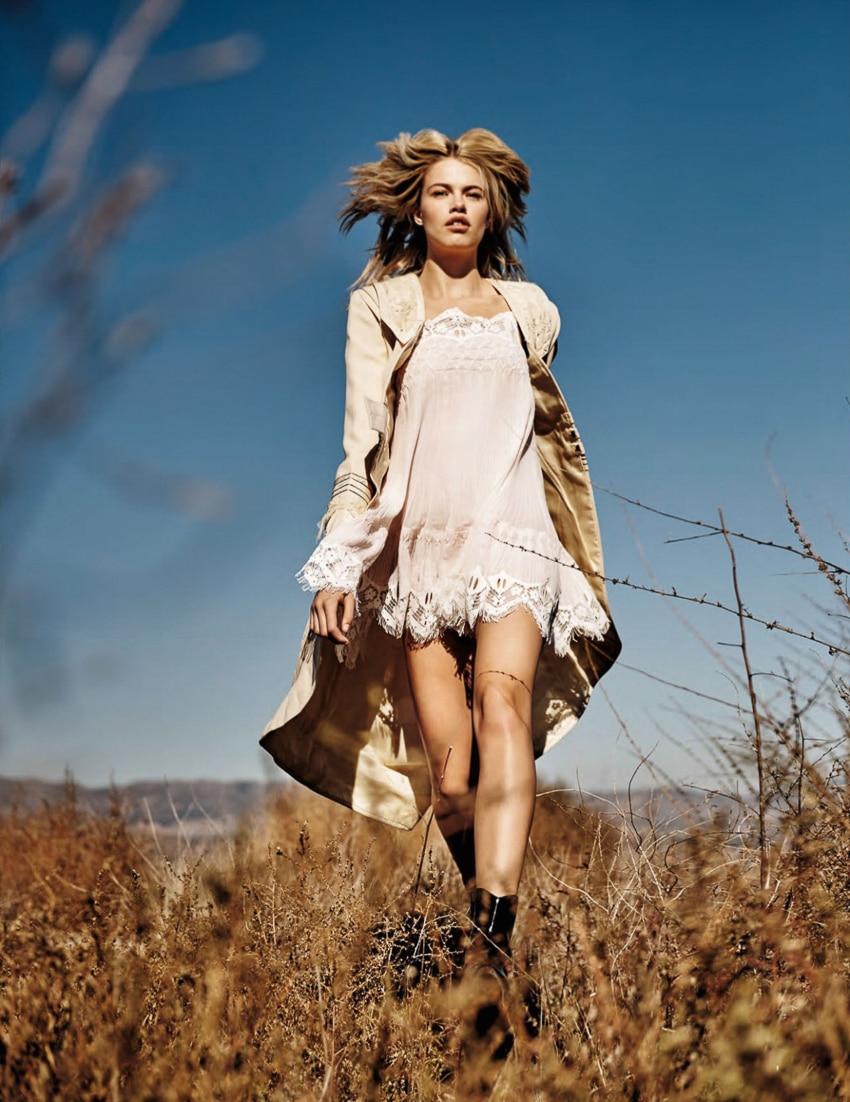 IDEA: Famous fashion photographers portfolios have their photos categorized in a sidebar. The more categories - the easier it is for the visitors.
6. Julia Galdo & Cody Cloud
These one of the best fashion photographers from the US have a collaborative portfolio website "JUCO". It is characterized by the strong use of bright colors. More that that, they use complementary colours to make an effective visual impression on the visitors.
IDEA: Use contrasting colours in the layout to create a lasting impression.
7. Sebastian Kim
Sebastian is an american fashion photographer, who specializes in portraiture. Skin retouching online can be very helpful to achieve the level of retouching he uses in his photos. If you look at the layout of his website, you will see that the photos are black and white and have no borders whatsoever and are linked together to form one big picture.
IDES: Use no borders to create an immersive experience for the viewers.
8. Jason Kibbler
Jason Kibbler is a talented Australian photographer. He showcases his work a couple of photos at a time. What makes his website special is that those photos have a unifying theme, which automatically takes fashion photographers websites to another level.
IDEA: When displaying your images use a unifying theme to make it more pleasing for the eye.
9. Alex Sainsbury
Alex Sainsbury is a British photographer. He keeps his portfolio simple: he mixes different type of photography, displaying 2 pictures at a time to give the viewers the full overview of his work. Besides, you can view the photos by scrolling down, which is very convenient.
IDEA: Enable scrolling at your website, displaying a couple of diverse pictures at a time.
10. Georges Anthony
Georges is an australian-based photographer, creating high fashion art photography. A special feature of his website is that he includes gifs from his photo sessions, which looks really fresh and unusual. If you want to be as good as he is one day, read the article "The most useful fashion photography tips" to find out how you can improve your craft.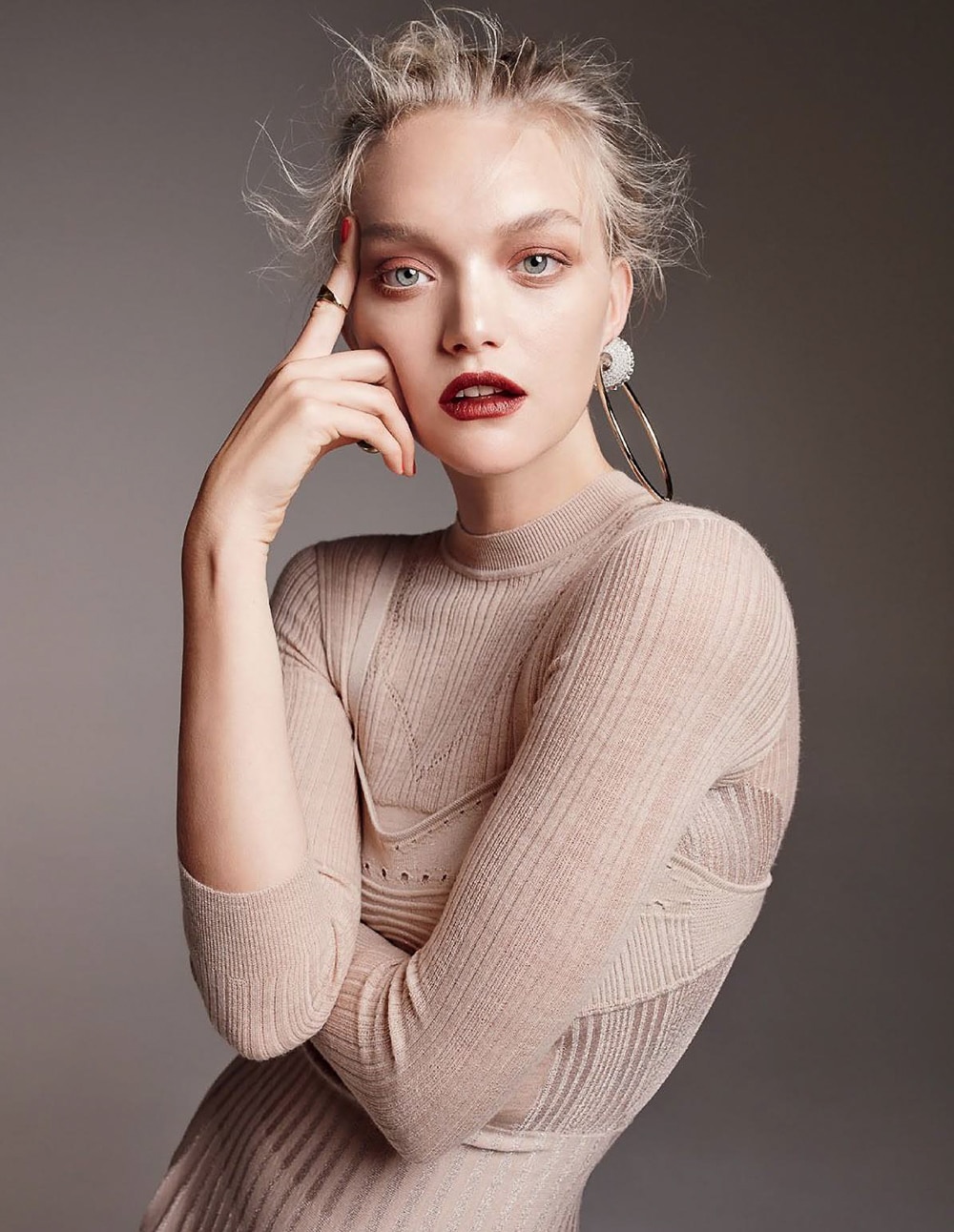 IDEA: Make your website eye-catching by incorporating gifs from photoshoots.
11. Greg Kadel
Greg Kadel is an american fashion photographer and filmmaker. His online portfolio can give us some fashion photography portfolio ideas. He chose to showcase his photos with the help of a slideshow. It's very user-friendly.
IDEA: Embed a slideshow into your website.
12. Mariano Vinanco
Mariano Vinanco is a renowned celebrity and fashion photographer. His focus is on, but is not limited to, high fashion portrait photography. The peculiarity of his portfolio is that every picture fills up the entire screen, which engages the visitors into his content. He photographed a lot of big names out there: Lady Gaga, Lana Del Ray, Katy Perry, Rihanna. You can check out behind the scenes of his shoot with Rihanna for Vogue Brasil in the following video: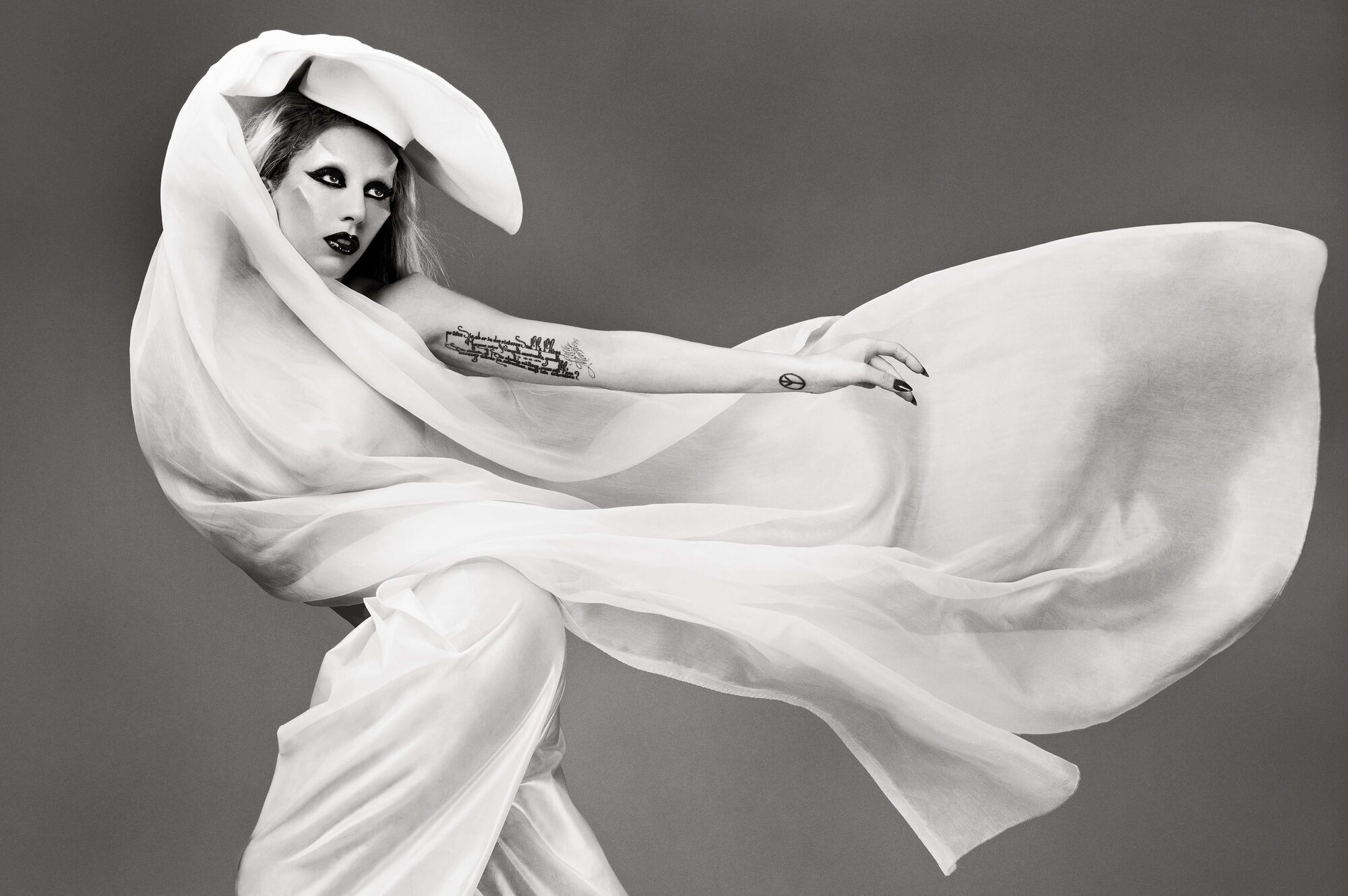 IDEA: For visitors to dive into your photography at once, use full screen images.
13. Lenaic Sanz
Lenaic is a French professional photographer, famous for his high fashion portrait photography. His online portfolio is heaven for perfectionists: the pictures are placed evenly. It's very laconic and stylish, with plenty of whitespace. Keep in mind, that if you don't care about the layout it will impact the viewers' experience and the odds will be not in your favor.
IDEA: Evenly and symmetrically distribute your photos through website.
14. Alexi Lubomirski
Alexi is a fashion and celebrity photographer from NYC. He realizes that best fashion photography websites provide viewers with all the information needed for further collaboration. That's why under every photo he posts links to instagram post with a photo. It's a good promotion move. If you want to look at how he conducts his photoshoots, watch this video of a photoshoot for Vogue with a german model Kris Gottschalk.
IDEA: Provide social media links under your photos.
15. Charlie Engman
American photographer Charlie Engman has a very creative portfolio website. As you scroll the pictures don't simply disappear - new pictures overlap them. It always pays off to surprise the visitors of your website and do something different. In such a way, you will be sure that they will definitely remember your portfolio and will use your services as a photographer. Another peculiarity is that his website has an infinite scroll.
IDEA: Make your website multilayered. Let the new pictures overlap the others, find creative ways of scrolling through your pictures.
16. Melodie McDaniel
American celebrity and fashion photographer McDaniel, specializing in black and white high fashion art photography. The photos on his website are displayed side by side, which makes the navigation so much easier.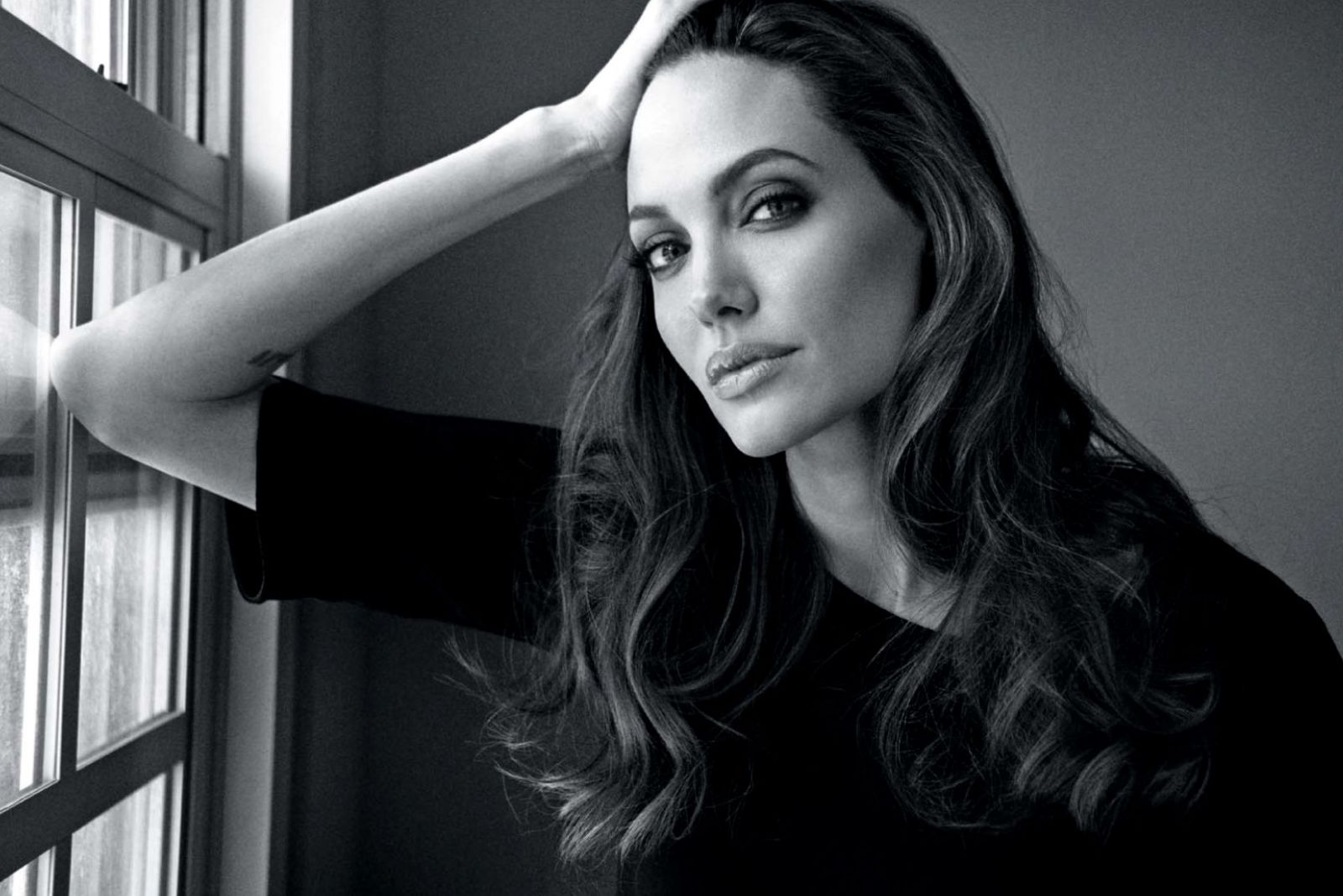 IDEA: Enable sideway scrolling to arrange a coherent stream of photos.
17. Lara Jade
Lara is one of the best fashion photographers and one of the most sought-after too. Some of her clients are: Vogue, Harper's Bazaar, Tatler Hong Kong to name a few. He proudly mentions this in her online portfolio, by specifying what publication was the particular photo made for. It instantly increases credibility. When reading this article, you may be wondering: what is the fashion photographers salary? You can find the answer in the article "What is an average fashion photography salary?".
IDEA: If you had the chance to work with some magazines - mention that in photo description on your website.
18. Maurice Krijtenberg
A good choice for fashion photographers websites is to place a couple of your signature pictures on the homepage. Which is exactly what Maurice Krijtenberg has done. He knows that they are the most recognizable ones and he used it to his own benefit.
IDEA: Place a couple of your most popular pictures on your homepage.
19. Clayton Bozard
Clayton is a talented photographer from South Carolina. An interesting thing he does in his online portfolio is that he credits his models. By simply clicking on a photo you can find out who the person in the picture is. His photos have a certain dark and gloomy vibe to them, which allures the visitors.
IDEA: Mention and post link to your models.
20. Gail Bowman
Gail is a US-based photographer. If you are looking for fashion photography portfolio ideas that people looking at it, will most probably not have much time to figure out how your website works, so you have to make it comprehensive. Gail works in the sphere of fashion and teen photography. That's why, when we enter her portfolio, we have to choose the category we are interested in at once.
IDEA: Make your website as clear and simple as possible.
21. Shawn Paul
Shawn is a gifted fashion photographer. For his website, he chose a panorama theme to showcase his work all at once. Besides, the website navigation is very easy and you can find whatever photos you need there in no time.
IDEA: If you choose a panorama theme, displaying all the pictures, make sure that navigation is accessible.
22. Constance Victoria Philips
Constance is a fashion and portrait photographer from London. Her online portfolio is an eye-candy. It has a unifying theme and the overall layout looks very appealing. She created subcategories with girls' and boys' portraits, which is a great idea.
IDEA: Make even spaces between your photos, post pictures that have something in common.
23. Jordan Groves
Jordan is a London-based photographer. His website is visually appealing to the eye. By going for pastel colours, he created a special atmosphere in his portfolio. Besides, his styly of photography really stands out.
IDEA: Choose soft colors.
24. Anthony Deeying
Anthony is a renowned beauty and fashion photographer. He created a very detailed sidebar on his website, where you can search pictures by publications or personalities. It's obvious, that this website was created, keeping in mind the convenience of the visitors. It's practical and functional.
IDEA: Integrate the animation GIF of your best images to the main page.
25. Polly Hanrahan
Polli is a London-based fashion photographer. Her portfolio is organized and curated nicely, by making a horizontal photo reel. Her photos are candid and have a really intimate feel.
IDEA: Create a highlight feel for your photos.
It's obvious, that high fashion art photography requires a top-notch editing. So, if you ever have any troubles with retouching — we will be more than glad to help you out. We offer a wide range of high quality services, all for very reasonable photo retouching prices.
Share the article with your friends!

---
Vote for the article
Average rating:
---
Your opinion is important! You can add your comments to the post.
Use your Facebook account to add comments
Add a comment via Disqus: