What is an average fashion photography salary?
Fashion photography salary is what every beginner in this industry is interested in. It is every amateur's dream to visit a luxury destination, take pictures of famous models and to be featured in major publications. But the truth is, building your fashion photography career and turning your passion into an income stream is a great challenge and you will have to start small. If you have ever wondered what skills are needed to be a fashion photographer check out our examples of high end retouching before after to get the idea of quality editing required for this job.
In this article we'll get to the bottom of fashion industry: follow fashion photography history, reveal all the intricacies of this sphere and, most importantly, find out what professional photographer salary is.
In the following video H&M pulls the curtains of their photo sessions back and introduces us to their Autumn Fashion campaign photographer Andreas Sjodin, who shares some useful fashion photography tips and gives advice on fashion photography poses:
About a fashion photography career
Fashion photography history
Let us quickly follow fashion photography history timeline to get the big picture. First fashion photography appeared when Adolphe Braun published a book filled with the images of Virginia Oldoin, modeling in fashion outfits. A person who changed fashion photography history forever was Edward Jean Steichen. Some people argue that even though he wasn't the inventor of this genre he definitely set the template of it. His works reigned across the pages of Vogue and Harper's Bazaar.
World War II put this flourishing industry on hold and in postwar years, John French rehabilitated fashion photography history, and created pictures that were now suited to publication in newsprint. Since the appearance of internet fashion photography has been thriving and shows no sign of slowing down. If you want to get a more detailed in-depth look at it check out the article "The rich fashion photography history and the best representatives of this genre".
Duties
What does a fashion photographer do? Obviously, the number one duty of any photographer is to take pictures. That can be images of models, products, landscapes. Fashion photographers with their top-notch technical and photographic skills produce the images that are later used for promotional purposes in catalogs, newspapers, magazines and variety of other media. They should also be aware of trends, so that the images entice consumers. It's obvious that photographers should not only have a good eye for pictures but also be great at communication, as it is one of responsibilities of a fashion photographer to collaborate with editors, advertisers, clients, models.
The majority of fashion photographers work as freelancers, and quite often they use services of companies to find them jobs. When being a freelancer, it's important to remember that you have to be your own business manager, taking care of the marketing side of things. That being said, some of them work for fashion magazines on a full time basis and have stable income. It's also a critical duty for them to provide high end portrait retouching.
Tools
Being a fashion photographer presupposes having appropriate fashion photography equipment. Different types of fashion photography require different gear. As a rule, photographers purchase it based on their personal preference and the level of material well-being. Pro-level setup is important but it's also crucial that photographer is capable of adapting and making simple gear work for him, as fashion photographer working conditions can vary greatly. They work at a studio, taking pictures in a controlled interior setting, or at a particular location outside.
Either way, they should know how to work with artificial as well as natural light. Learn more about appropriate lighting with the help of the article "Fashion photography lighting for beauty photoshooting". Besides, fashion photographers use various props to create an appropriate photo setting. There's no way of drawing the line between how many tools uses the beginner and how many the advanced photographer. However, it's recommended not to go overboard with equipment. A true master can effortlessly pick up any piece of photographic gear around and produce masterpieces.
Myriad of cameras are redundant if you really know what you are doing and not just playing around. It's also important to remember that skilled photographers even with the most basic equipment can achieve stunning results, that brings us to the next point.
Skills
Working in the creative industries is challenging, and in order to land good job offers, fashion photographers must have following skills:
1. Artistic vision: finding new and creative ideas. Watch this video where Kevin Sinclair, thriving photographer tells you how to find your unique voice in fashion photography:
2. Being flexible and innovative to keep the interest to your fashion shoots..
3. Excellent editing skills which open a whole new world of artistic possibilities.
4. Marketing skills: being able to operate your business, promote yourself as well as your work.
5. Technical knowledge of equipment and fashion photography basics.
6. Communication skills that are critical to any business.
7. Networking skills to expand and get in touch with the client base.
8. Stress-resistance: how you handle work-related stress shows your competence.
9. Organizational skills: one of the most important skills any photographer can posses to provide a great customer service.
If you are serious about mastering your craft of photography, you will need some fashion photography tips that can be found in the article "The most useful fashion photography tips".
Fashion photographer education
A lot of people wonder how to get a creative job without a degree. Fashion photography career generally doesn't require a degree.
However, attending fashion photography classes or even signing up for a fashion photography courses online can go a long way and increase your salary. We'd like to say it's wise for people who want to make a big salary in photography to take as many classes and workshops as it's possible to refine their skills. Starting off as an assistant to a photographer or being an apprentice is a great alternative that will immerse you in the process and help you gain knowledge and experience that you need. Some say, that it's almost impossible to communicate your value to clients without any kind of education, but it's a myth - all you need is an impressive body of work, that will attract clients.
More fashion photography tips on how to land award-winning fashion magazine covers and celebrity photoshoots and on fashion photography poses are in the following video:
Fashion photography salary in the USA
Now, let's talk about the thing you are dying to know - fashion photography salary. This is a hard question to track down. When people come into this business they usually have rigid salary expectations and want to make big money right away. However, those expectations collapse the minute they learn more about the job opportunities for fashion photographer.
The truth is, you will have to climb the financial ladder from the very bottom. There are a lot of factors that determine the earning of fashion photographers in the USA. It generally depends on your experience, portfolio, popularity, location and the company paying for your job. Statistics show that starting salary for a fashion photographer is about $10 per hour, average professional photographer salary is $12,45 in an hour and modern fashion photographers earn approximately $59k a year. But it goes without saying that there are people who don't earn nearly as much, as well as people who earn twice that money.
Sometimes artists fall into the trap, underestimate their work and agree to work for free. Some famous magazines use this to their advantage and don't pay at all, making photographers work for exposure. Even Vogue pays only a couple of hundreds dollars for a project. It's a common thing in the industry when photographers spend a long time working unpaid in order to build up an impressive portfolio. Magazine editorials pay the least and advertising campaigns the most. However, it is hard to get those ad jobs.
Skin retouching online is what you need if you are serious in landing those campaigns. What is worth mentioning is the fact, that even if you make a huge paycheck one day on a project it doesn't necessarily mean that you will receive this sum of money regularly. Fashion photographers work from project to project. You have to put in a lot of effort in breaking into the industry and making yourself known. When you have already established yourself as a photographer you can charge on a per-image or per-project basis.
As you can see the question of salary is a difficult one to pin down, considering all the intricacies. Watch the following video of Jason Lanier where he discusses how you can make money, build long and lasting career, set pricing, and hustle as a fashion photographer:
Some people manage to go against all the odds and make a fortune on fashion photography. This brings us to the final part of our article.
Who is the richest photographer in the world?
Photography is an extremely lucrative field. However, it's not a conventional high-paying job and the odds of succeeding in this business are slim and it usually takes years to get to the top. The list below shows the people
who have carved their way into the industry and rose to great heights. The passion they have for photography, dedication, perseverance and effort contributed to them becoming richest photographers in the world. Surprisingly, they are photographers of different genres, not only professional fashion photographers which proves that there's a place for everyone in the industry.
1. Morgan Norman
He is one of the most famous contemporary fashion-photographers. Based in Swedish, he has successfully worked with clients all over the world His works are artistic , cinematic, dreamy, very harmonious and often emotional, which is not typical for the fashion industry. In addition, the photographer often experiments with lighting, tonality of color, used textures and thinks of interesting fashion photography poses.
2. Gilles Bensimon
He is a French fashion photographer, leading photographer of the French 'Elle' and one of the founders of the American 'Elle' magazine.
Above all, Bensimon is known as a celebrity photographer: at different times Claudia Schiffer, Naomi Campbell, Madonna, Gwyneth Paltrow, Keira Knightley, Beyonce posed for him. It's not surprising a lot of celebrities want to model for him - he always comes up with the most extraordinary fashion photography ideas.
3. Lynsey Addario
She is a photo-journalist and conflict photographer based in the US. She's taken pictures for The New York Times Magazine, Time, Newsweek. She was one of four documentary journalists who ended up in custody in Libya in 2011. Her body of work, for the most part, revolves around injustices against women around the world.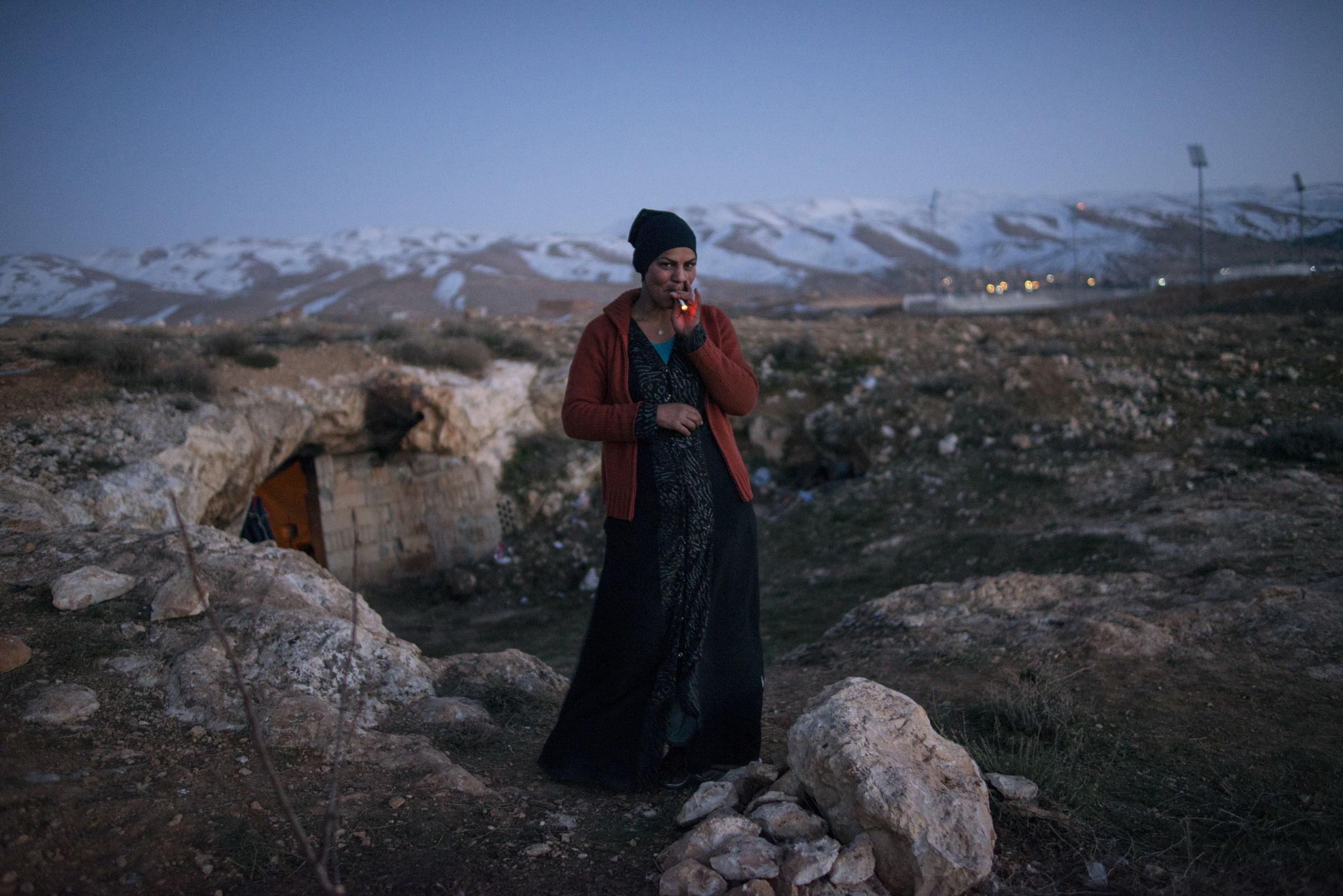 4. GMB Akash
The famous digital artist based in Bangladesh. He's got more than one hundred of international prizes and his photos have been shown in a great number of major international publications. His works focus on disadvantaged people in developing countries and each of his photos has its own unique story.
5. Nick Brandt
He is a renowned British wildlife photographer, who fuses photography and activism. When shooting a video for Michael Jackson, he fell in love with Africa's natural grandeur. This formed his signature style and determined the future theme of his work. During this period, Brandt left the cinematography to devote his time to artistic photography. Since then he has been taking pictures exclusively in Africa and his powerful images raise the problem of environmental degradation.
Hopefully, these artists will inspire you on your way as a professional fashion photographer. Making career out of your passion is risky, to say the least. However, using our services will give you a great jump-start in your career, help you become one of those famous fashion photographers and bring you closer to your dream professional photographer salary. We truly pride ourselves on our competitive photo retouching prices. We are always ready to give you a helping hand in editing.
Share the article with your friends!

---
Vote for the article
Average rating:
---
Your opinion is important! You can add your comments to the post.
Use your Facebook account to add comments
Add a comment via Disqus: