Fashion photography industry trends– find better ideas faster
Photography industry trends are created by designers, models, and of course photographers. Only a talented vision of the style through the camera lens allows us to enjoy vivid images in fashion magazines, "glossy" publications, advertising, presentations and Internet blogs. The latter kind of source is not recognized as the best as it distorts the color rendering and the work of high end portrait retouching, but even images published in virtuality give an opportunity to evaluate the talent of photo artists. It will be advisable to talk about the trends and trendsetters, which we somehow follow.
To derive inspiration for photoshoots and find out what fashion photography trends 2017dominate, our photography industry overview will help. We strive to make the information offered useful and interesting, both to advanced photographers and to amateurs, bloggers and designers. You will find out new trends, photographers who have reached the top in fashion photography, and you will learn how to develop in this direction, understand the features of fashion photoshoots and learn how to present your work properly.
We immerse ourselves in the atmosphere of creating fashion works with watching this video "Fashion Photography-Filming, Styling, Editing" .
Current trends in portrait photography
The fashion industry manages the desires of millions, referring to the world from the pages of magazines and blogs, from the podiums of endless fashion weeks and billboards. Therefore, fashion photography becomes more and more popular, and fashion portrait comes to the fore. In addition to the obvious relevance of this type of photoshoot there is still an exciting process of creating photography industry trends. There are a lot of opportunities to work with the original location, actualize a bold scenario, and use unusual decorations, accessories and stylistic solutions.
Learn this, find your unique style and master the important features of a portrait fashion photoshoot you can in this photography industry overview.
1. Nostalgia for the Nineties
Generation of millennials now has become the main target audience of many advertising campaigns. Snapshots in the style of Polaroid, live film frames, flash photos, neon colors now it's fashionable again.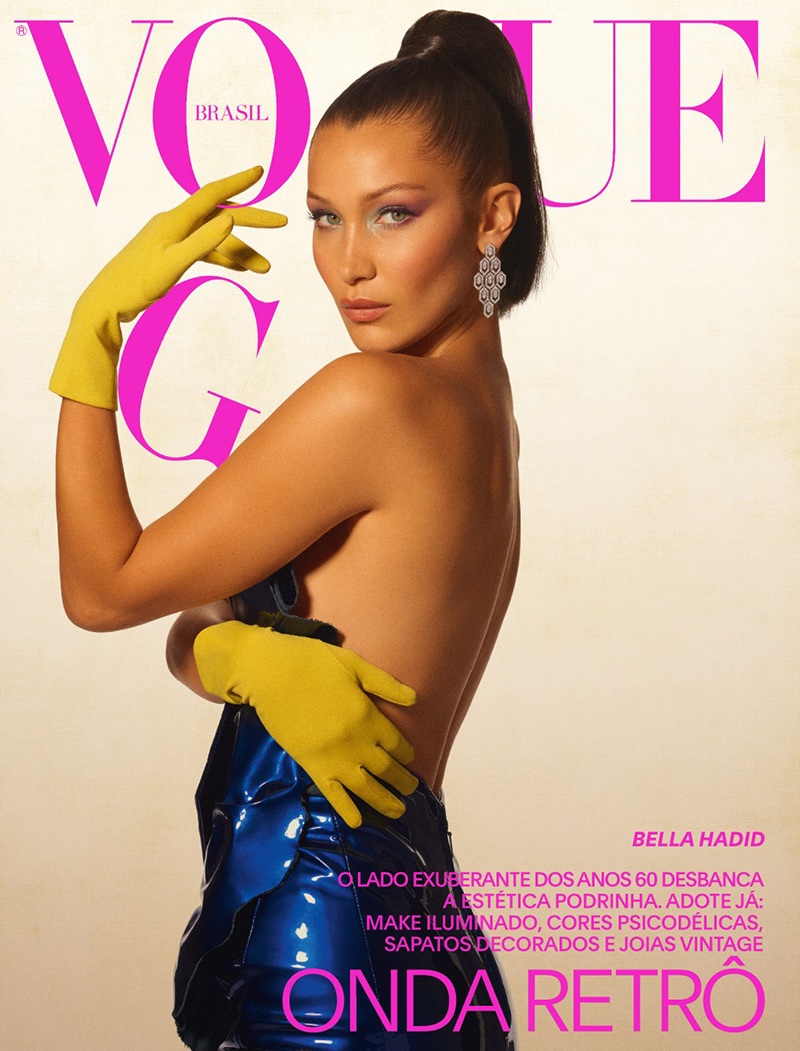 2. Eco
2017 is officially recognized as the year of all organic: motives "eco" will be traced everywhere; society is tired of everything artificial and strives to "unfiltered" and individual. Many fashionable portraits are made in the living and green locations or with elements of plants and flowers. Take information on board and before the photoshoot inspire walks in the greenhouses and parks, because this is one of the most correct trends in photography 2017.
3. Photos from everyday life
Frankness, spontaneity, movement, real emotions will become current trends in portrait photography. Strained smiles, perfectly adjusted postures and compositions are already fed up, but the demand for emotions, sincerity and movement in the frame only grows. Whatever you shoot, the audience in the photo is interested in "life".
4. Sport
Dior, Gucci and Versace included images with sportswear in their spring / summer 2017 collection. The sports apparel became everyday and this is certainly reflected in the photo campaigns and trends in photography 2017. Now health, an active lifestyle, physical activity and well-being are in favor. Among the promoting sports style is Beyoncé with the collection of her Ivy Park. Sport is life, and now it's also fashionable, and will grow into photography trends 2018.
5. Technologies
We live surrounded by gadgets, and photos of our interaction with them will soon be called a separate genre. It is not always easy to convey through the snapshot the idea of social media or the future of photography industry, but the digital age gives us a huge number of opportunities to interestingly and vividly illustrate our life in the age of technological progress.
Inspired by the ideas for portraiture? It's only the beginning.
Current trends in photography of fashion industry
The world of fashion cannot exist without a competent presentation of the ideas being created. For the public to be able to appreciate the inspirational and wonderful moods of imaginative images, they need to be effectively shown. The task of fashion photographers is exactly this, and the world-famous masters perfectly manage this, forcing us to admire their bright works again and again.
Photographers are in demand who create the future of photography industry and stand out for their work, but this year there is some uniform stylistics among fashion photographers.
1. Space theme and all extraterrestrial
Metal elements, neon lights and stunning heroines of photo sessions. An example is the recent photoshoot of Kylie Jenner for V Magazine.
2. Natural look
World of fashion is ideal, but photos show traces of some untidiness of models, some models appear without make-up, so that the emphasis is on the elements of clothing or a perfectly even complexion, not without the help of skin retouching online. Recently, the world was shocked by the new campaign of the autumn-winter collection Adidas Originals in Sweden, where the model appeared with unshaven legs.
3. Matte & Pastel
Pastel colors, straight lines, minimalism and simplicity are present in almost all photos of glossy editions, fashionable blogs and catalogs. The pastel colors are in every fifth photoshoot and it is a vivid confirmation of that.
4. Brightness
In parallel with calm tones there is a riot of colors, bright contrasts and rich colors. In the frame often appear extravagant outfits and costumes, crazy make-up and unusual background with fancy elements.
5. The 90's
The trend which is present in any genre of photography and gain even more momentum in the near future of photography industry the 90's. It involves: stylized photoshoots, the recreation of cadres from the fashion magazines of the last century and the photographic editing in the style of Polaroid.
6. Pop art portraits
Unusual photo editing trends 2017 have been in the picture of pop art. An unusual look at the common things, an unexpected context and the image already tells the viewer an exciting story. Thanks to gadgets, pop art portraits have become the current trends in portrait photography, especially in social networks.
7. Minimalistic photos
Minimalism is still in fashion and rules in all genres. Monochrome and simple frames do not distract attention with bright details or colors and look homogeneous and restrained, which is why they are very popular as background photos for portraits, websites and in printed publications. So Mark Newton decided to act the same, he chose the location with a minimum of objects in the frame of "Fashion photographer Mark Newton on location".
8. Domination of the video
We could not do without mentioning the video, which in 2017 becomes the "king" of content. This trend was outlined last year, when there were video broadcasts in social networks, the popularity of filming with drones increased, and gif-animation flooded media and social networks.
9. War with stereotypes
Despite numerous campaigns aimed at combating stereotypes, fashion photography still lacks a variety of models with shortcomings or a physique over 90-60-90. Natural photos reflect the real world, emphasizing gender, cultural, ethnic, age, professional and social diversity in all its manifestations. Plots, with outstanding characters in the workplace, on vacation or in the gym are trends in photography 2017 and continue to gain popularity in the media.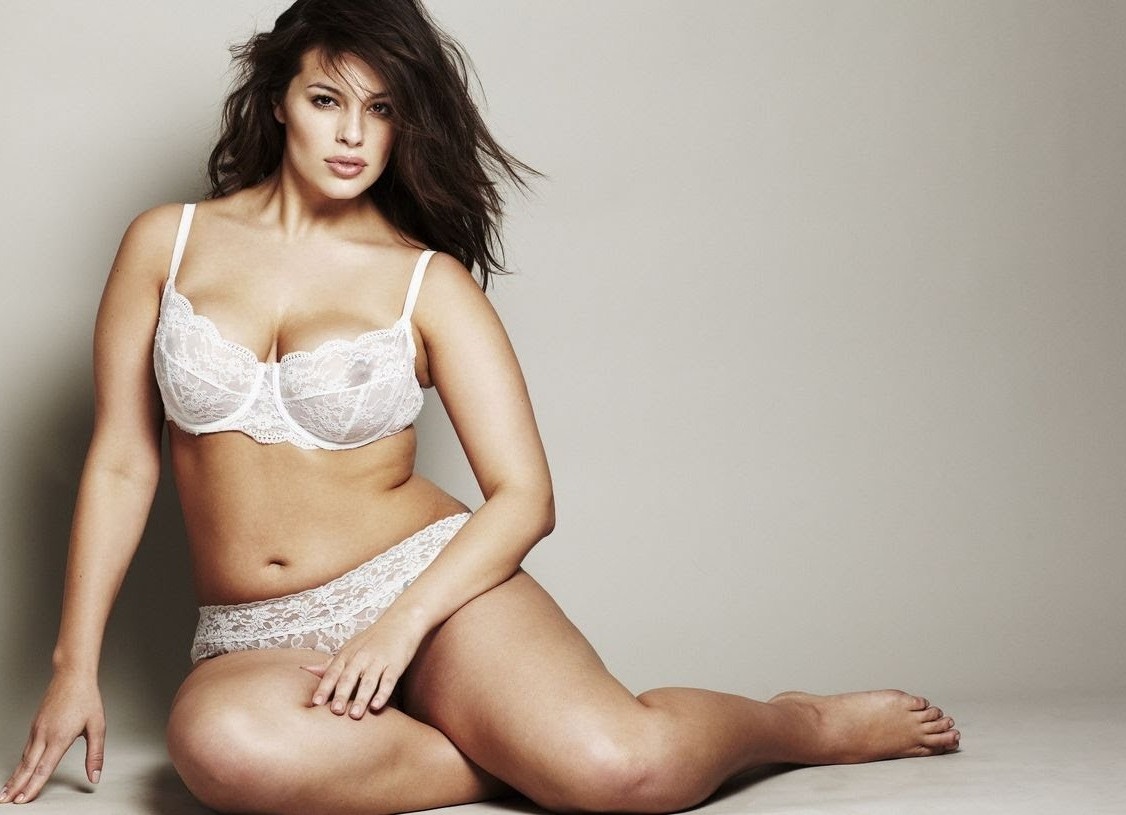 10.
Stooping heroine

While glossy magazines emphasize fanciful postures, independent publications seek to reflect reality. As a result, stooping heroine became a template. Relaxed or pretentious poses in the chair, heel-toe and stoop are postures that are present in many fashion magazines and thus promote naturalness and relaxation.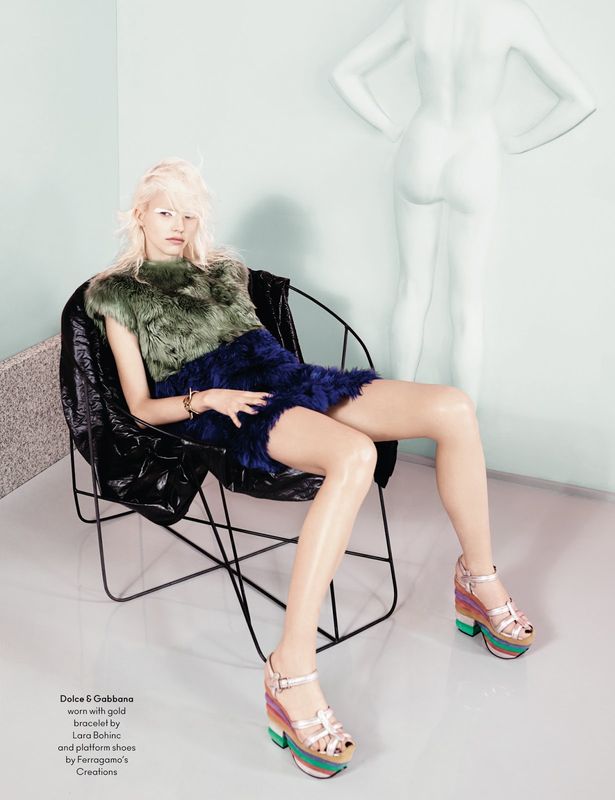 Poses for models, locations, editing secrets, etc. you can adopt, flipping through fashion magazines or find here "New ideas in fashion style photography".
The list of fashion photographers who blew our minds
Fashion photographer is always the final link in the chain of any advertising campaign, he/she gives the final result the vision of the product or service corresponding to the tasks and values of the customer. Photographers of this industry are only the best fashion photographers of all time and the generators of ideas. Their work can be liked, they can enthrall or, on the contrary, repel and create a protest in the soul, but they were, are and will be peculiar geniuses of their work. These people form a new perception of beauty.
We will consider the brightest top fashion photographers 2017, who could touch the heart and soul of the viewer with the help of their photographs.
1. Jan Welters
Dutch photo artist Jan Welters began his career as a photographer in Amsterdam, focusing on fashion photography. Now Jan creates and lives in Paris with his wife and children.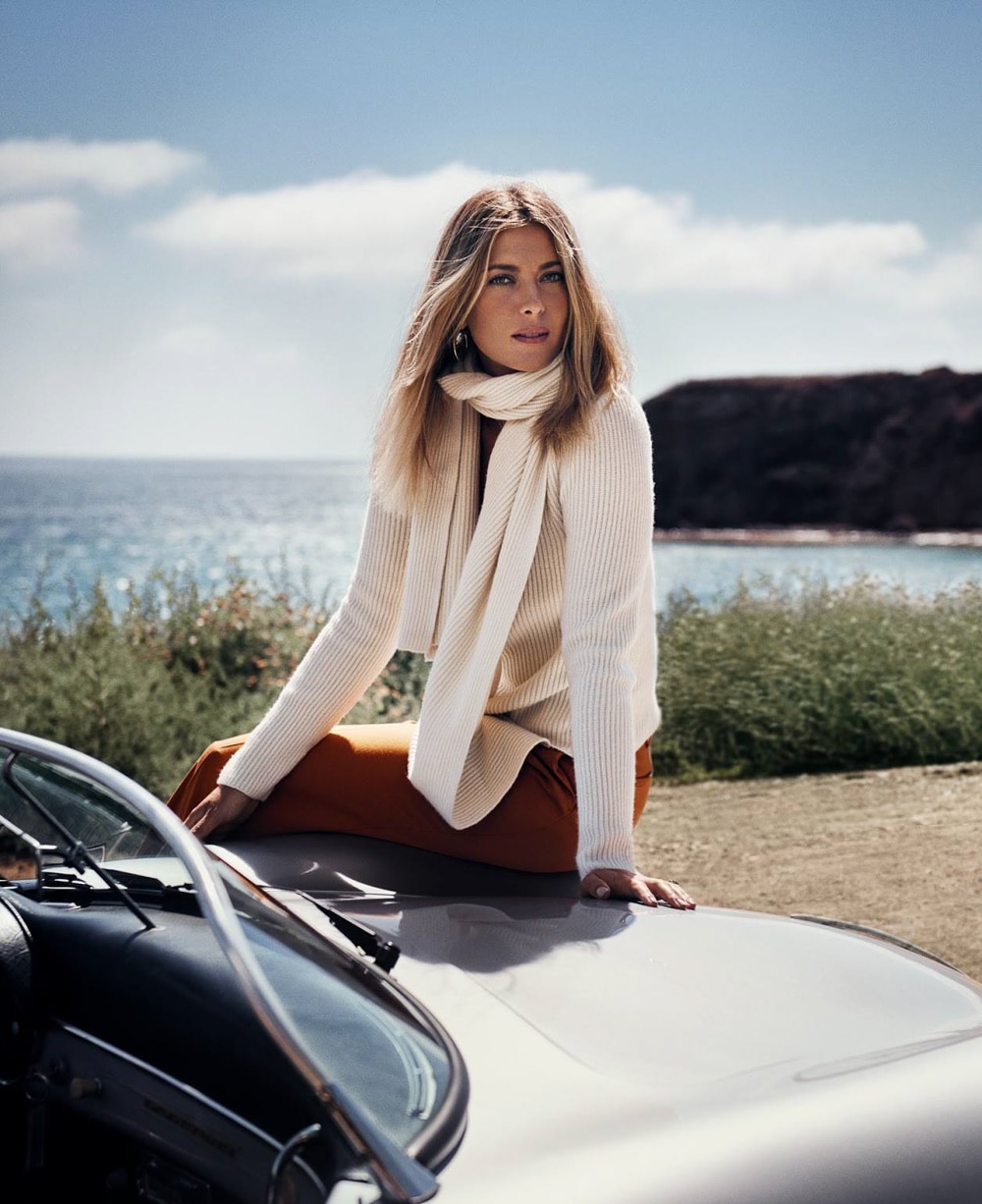 Over the years of his work, Jan has collaborated with a huge number of magazines, including the Paris, German, Dutch, Spanish and American editions of Vogue, the French and British ELLE, Liberation Next and American GQ. The last advertising campaigns Jan did for world brands in the field of fashion, cosmetics, etc., he was able to work with many stars from the world of cinema, music and art.
2. Horst Diekgerdes
A German photographer Horst Diekgerdes takes bright and picturesque photographs.
In his portfolio work for Dazed & Confused, Numero, Vogue, GQ, Harper's Bazaar, Miu Miu, Chloe, Levi's and Kenzo. Beautiful girls, mysterious images or incomprehensible elements are present on almost all Horst's images.
3. Victor Demarchelier
This man is the youngest son of the legendary French photographer Patrick Demarchelier, but Victor has long become an independent and visible figure in the photo industry.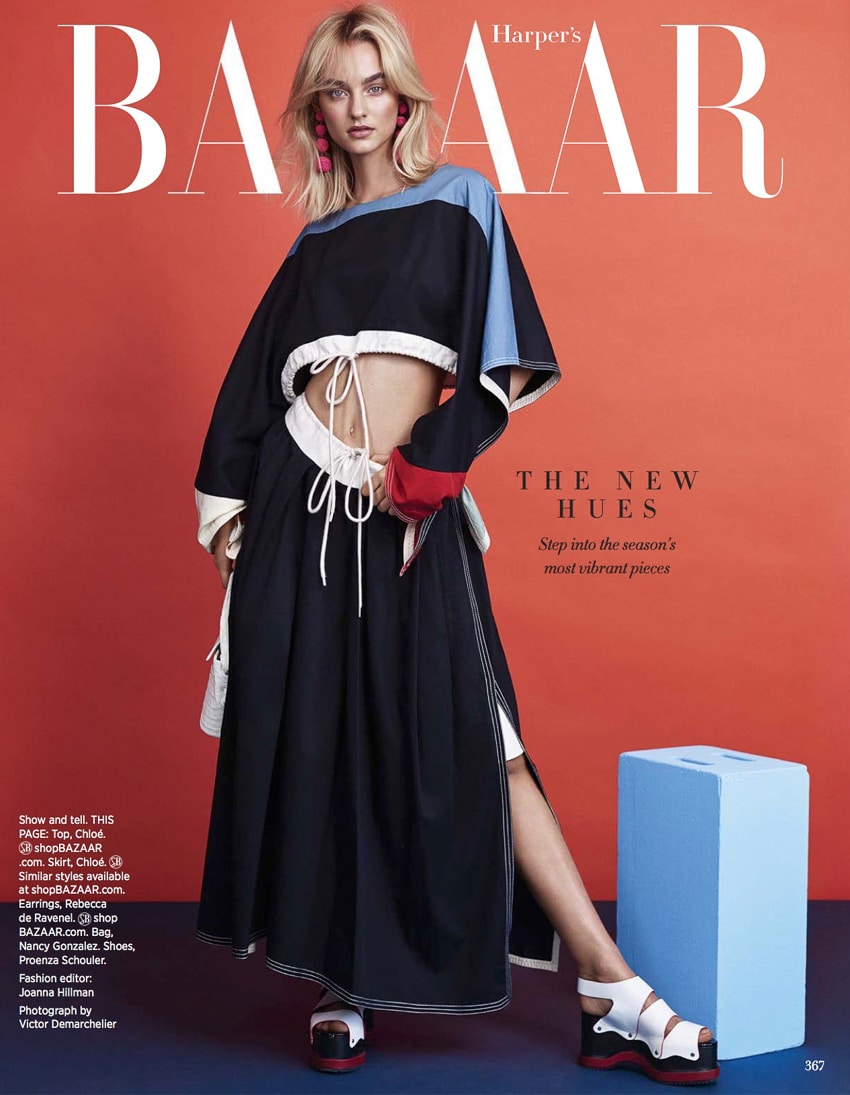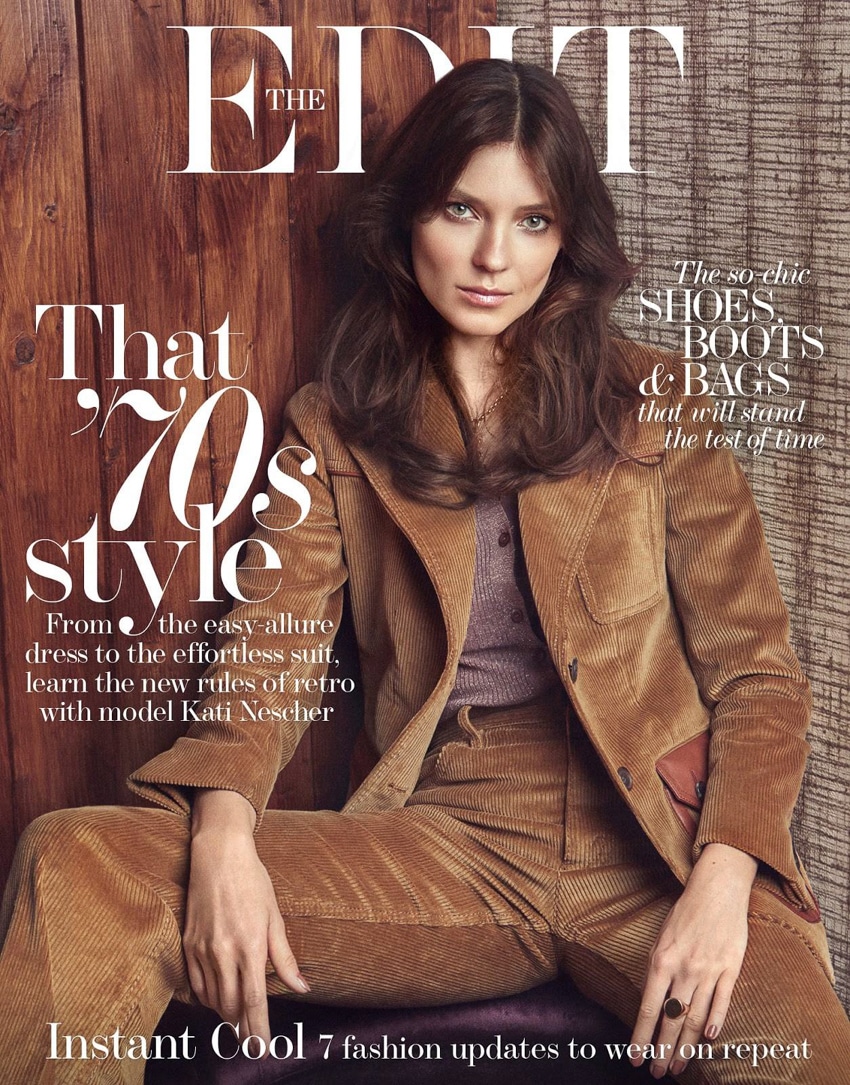 Victor Demarchelier works with Victoria Secret, with Vogue publications in China, Japan, Nippon, Germany, Russia and France, Interview Magazine, GQ, with the British and American version of Harper's Bazaar, 25, V Magazine and Wonderland. In his works there is chic and beauty.
4. Arnaud Pyvka
This Frenchman lives and works in Paris. Pyvka devotes all his time to photography and video, bringing in them a combination of acute and mild sensuality. In photographs, there is grace and glamour along with some capriciousness and rigor of models.
5. Ben Hassett
Ben Hassett is a photographer and filmmaker living in New York. He became famous for his striking and sometimes exhilarating images of beauty. German Vogue compared him to the legendary Irving Penn. Ben is one of the current Vogue photographers; he also photographs for W, Numero and Harper's Bazaar.
6. Benjamin Vnuk
Swedish photographer began working, inspired by the classics: Richard Avedon and Irving Penn. In 2016, Benjamin found his ideal medium-format camera Mamiya RZ67 and now films, preferring to studio natural landscapes, ancient apartments and country houses. But, of course, the main things in his photos are unusual and delicately beautiful girls and boys.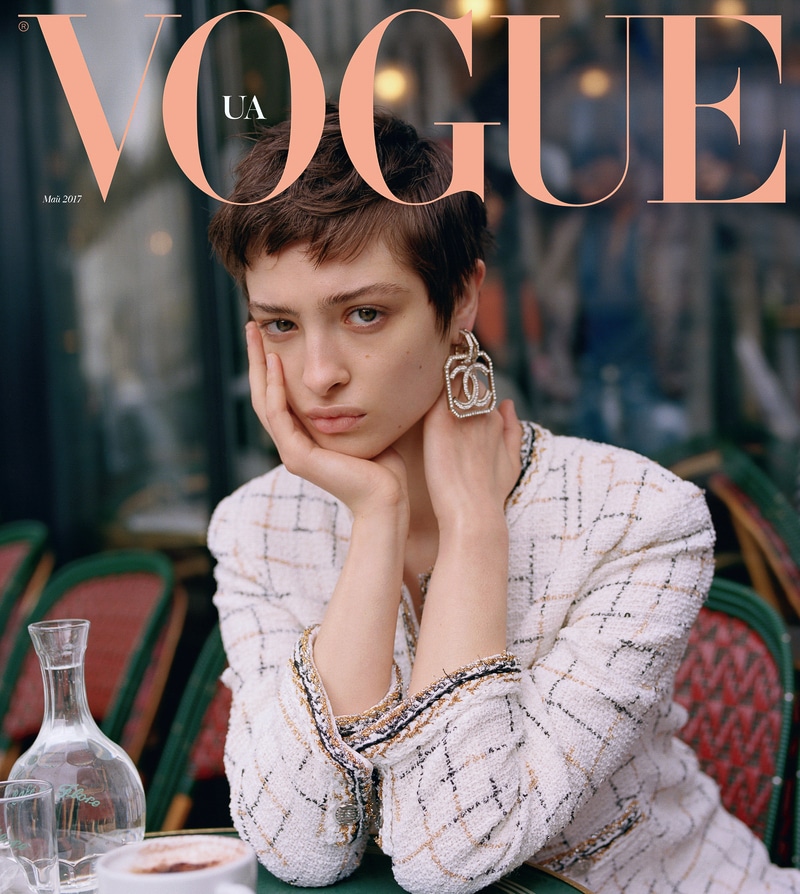 7. Charlotte Wales
Charlotte Wales (New York, London). Charlotte is perhaps the most extraordinary of the young photographers. Her work, referring to the gloss of the 80's, can sometimes be confused with the originals. In 2014, she made the first story for the British Vogue. The past two years, her popularity has grown rapidly, and the latest work, the advertising campaign Chloé Spring-Summer 2017 is a demonstration of success.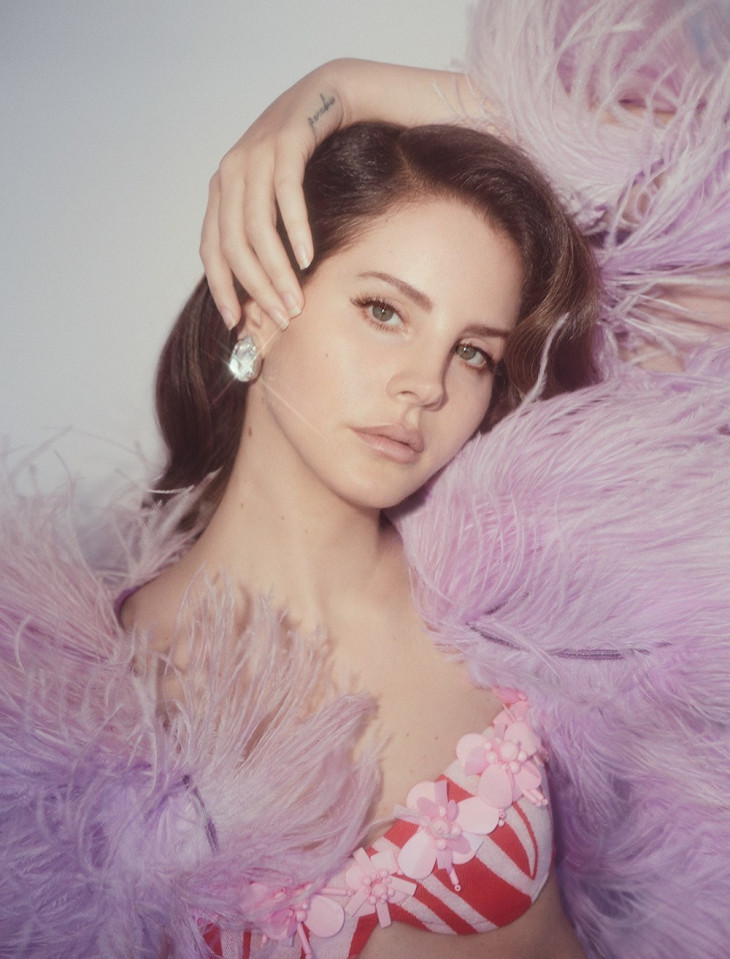 Fashion photography today is a reflection of the spirit and essence of the era in which we all live, at least, it's the best side.
How to make a successful fashion photo career
Before jump in feet first and starting a fashion photographer career, we need to understand what will have to deal with. Firstly, it is photographing clothes, secondly people. So you need to start with either one or the other part. It is necessary to work a lot with people, not only to take professional models, but also to learn to see the character, look for movement or statics. In other words, before resorting to fashion photography, you need to study the psychology of human.
The most important thing for a beginning star of fashion photography is to burn with the idea of creating beauty. You can go to school or studio for getting technical bases. The photographer should know everything, from the laws of composition to the production of light, know the basics and have high end retouching before after examples, to be able to work with any kind of equipment and to find a common language with any people. Another important point is to be very attentive to everything that happens in the outside, this will capture the photography industry trends of modern life and embody them in the work. It is impossible to engage in fashion photography without feeling the surrounding situation.
The ways to apply skills acquired in the courses are a great many. Fashion photography has a lot of guises, from reportage shooting of fashion shows to beauty sessions and art photography. If you have ideas or ready-made work of art photography, then try to make money on it, maybe you will be noticed by this way. This article "How to sell fine art photography" will shed light on the world of commercial photography. However, in order to gain a foothold in the world of fashion industry and strike the attention, a few more efforts are to be made.
One option is to get hired at a magazine with a section on fashion, and regularly go to photo sessions of design shows. At the first stages, it is obligatory to work with model agencies, taking part in the photoshoot of shows or models under any conditions. It will not be superfluous to participate in the photoshoots of other photographers; do not neglect the role of the assistant. Look at "How to Build a Career in Photography", how professional photographers share simple tips, so that the model in the frame looks organic.
The third point is working with designers of clothes and accessories. In addition, it is important to attend specialized events and exhibitions, communicate with people from this circle, so that you are gradually memorized and recognized.
It's no secret that many orders and proposals for cooperation first appear due to the word-of-mouth marketing. In the future, a well-proven master is being waited for work with larger magazines, blogs and many designers.
For a stable income the photographer needs two things: a huge capacity for work and the ability to find a common ground with customers, building relationships with the clients competently. So to learn the right communication with customers and colleagues is no less important than knowing the technical basics. Among other things, you need to constantly improve your skills, be aware of trends in photography industry and technology, so we hope that our photography industry overview helped you to understand this issue.
Go beyond the trends, set your own in the field of fashion photography and high-end retouching and get into fashion photography history will always help our team of photo editors. With great pleasure we will perform all the subtle and at the same time complex work of high-end retouching, provide reasonable photo retouching prices and offer you seductive conditions for further collaboration.
Share the article with your friends!

---
Vote for the article
Average rating:
---
Your opinion is important! You can add your comments to the post.
Use your Facebook account to add comments
Add a comment via Disqus: