Horror photography tips for fashion photography
Horror photography tips when Halloween is round the corner are on the top of popularity. These days the number of requests for varied and impressive creepy photography ideas is constantly increasing, as people want to be totally prepared to this holiday that is scary and exciting at the same time. For supporting this growing tendency our team has gathered the most terrifying and creative ideas for Halloween costumes and even whole images.
With them your clients will not be left without attention during every scary party, as all of them have been approbated by celebrities or models and have been accepted in the world of fashion. All photos that you will see have been improved by digital services, specially skin retouching online.
To cover the topic completely, the article comprises of 3 main parts that are quite important and informative. Firstly, we will present different variants of horror photoshoot ideas. Most of them have been taken from the world of fashion, but with creativity and some efforts you will easily achieve just the same effect even without using professional horror Photoshop brushes. We are going to describe several photo session, which will easily sink into your mind.
We also know that in case photographers search for something interesting concerning photo ideas, the best decision will be to admire celebrities` pictures and repeat the same. In this article you will have such a chance, as you will be presented with a top 10 most terrifying creepy photography ideas from only famous stars. And the last that will be mention is how scary photography may be improved. With modern digital technologies retouchers enjoy a vast variety of creepy Photoshop tutorials.
We know that Halloween is a special holiday and despite different attitudes it is hard to find a person that has never heard about it. While children in different costumes, that are more cute than terrifying, extort sweets, adults are more interested in organizing professional photo session in order to capture moments of joy and gaiety forever. And modern photographers in order to attract customers should be aware of this fact and have lots of horror photoshoot ideas at hand. It is not always reasonable and convenient to spend much money for this idea. Photographers know that people want to economize money. For this, look how to create a creepy photo on budget.
In high end portrait retouching one of the most important points is make-up. Surely if you know Photoshop professionally you will not have difficulties with creating digital scary visage, but when it is done in reality photo result will be considerably better. For having at least some glimpses on how make-up for Halloween may be created, watch the next video.
High End creepy photography ideas
We have compiled a number of intriguing photo editorials that will inspire you for organizing a really unforgettable photo session that is based on the Halloween theme. But before we start discussing such samples, let`s find out what does a photographer need to organize a professional horror photo session?
We should realize that Halloween is a good and suitable occasion for creative photography of couples, girls and men who desire to feel mysticism of an unusual holiday. Interesting and attractive such a photo session can be to parents, who want to capture the children in the original images of the plot photography and for adults that want just to have fun.
While preparing for a professional shooting and recollecting all horror photography tips, you should remember about traditional attributes of this unusual holiday. These can be brooms, bowlers, artificial skulls, candles, pumpkin, which are called Jack's head, and many other things that suit to your photoshooting. Depending on the plot you may also use bright red and yellow apples.
It is only up to you and your clients what image to choose, but no matter what heroes they will play, your duty is to make photo session colorful and atmospheric.
1.Just like in films
We will start with film-based Halloween photo sessions. Such ideas will suit for couples in love. For them you may offer to try images from "Twilight" or "Games of thrones". The main bonus of such horror photoshoot ideas is that these themes are quite popular and people will gladly accept this offer. Additionally, all people, especially women, dream about becoming a film hero even for several hours. And the article Game of Thrones photoshoot and photo retouching proves popularity of film themes among contemporary public.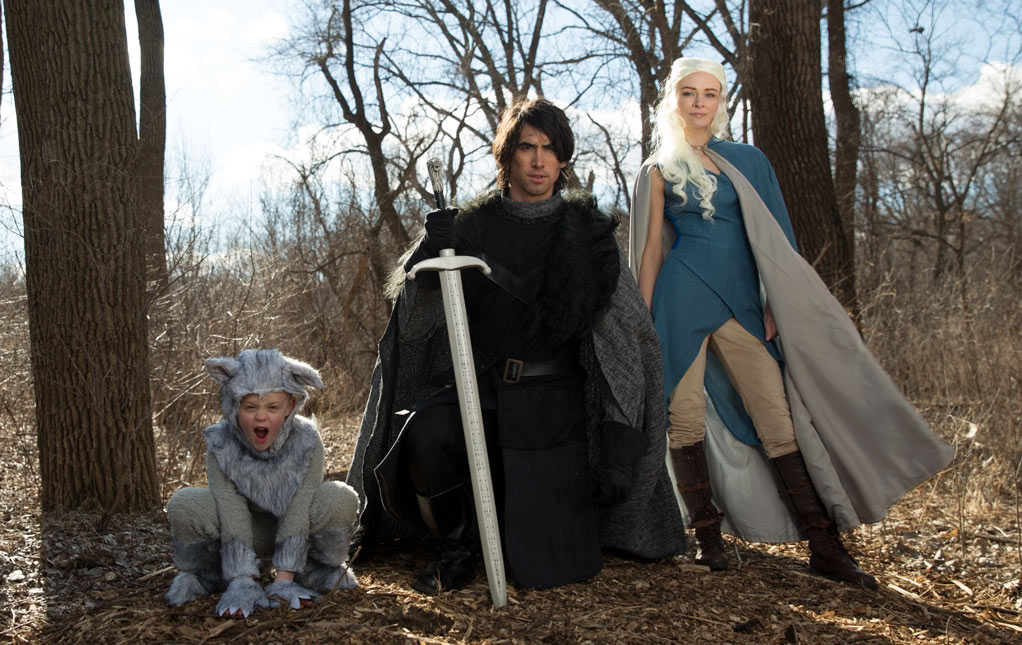 2."Card" history
The history of Queen of Hearts and Jack of Spades will never come out of fashion.For achieving scary and mind-blowing result, you will require only more photo contrasts, juicy white, red and black in colors. In this theme you should be afraid to overdo, as you have to remember that it is not a common photo session.
3.Dead in streets
One more idea is to play dead in street. In case you use your creativity, there are good chances for realistic result. You may even combine two things together, to have mind-blowing photos for Halloween and scary passers-by. That may be quite exciting, but the main rule is not to show such pictures to moms.
4.Human dolls
This scary idea will be suitable for women only. It will help to underline beautiful figure lines and cute appearance. Additionally, this theme opens wide horizons for photo posing and scary make-up.
5.Become a clown
Yes, this theme will never come out of fashion. Especially when the whole world is still under impression of the film "IT". Still, this idea needs qualified support from make-up artists. Costumes will also take time to be found or prepared. Still, the final photos will be worth all efforts.
6.Scary fairytale
This idea will suit perfectly for those adults that want to replay their childhood. Depending on your fantasy you may offer clients to choose their favorite fairytale and together you will create a terrifying interpretation of it.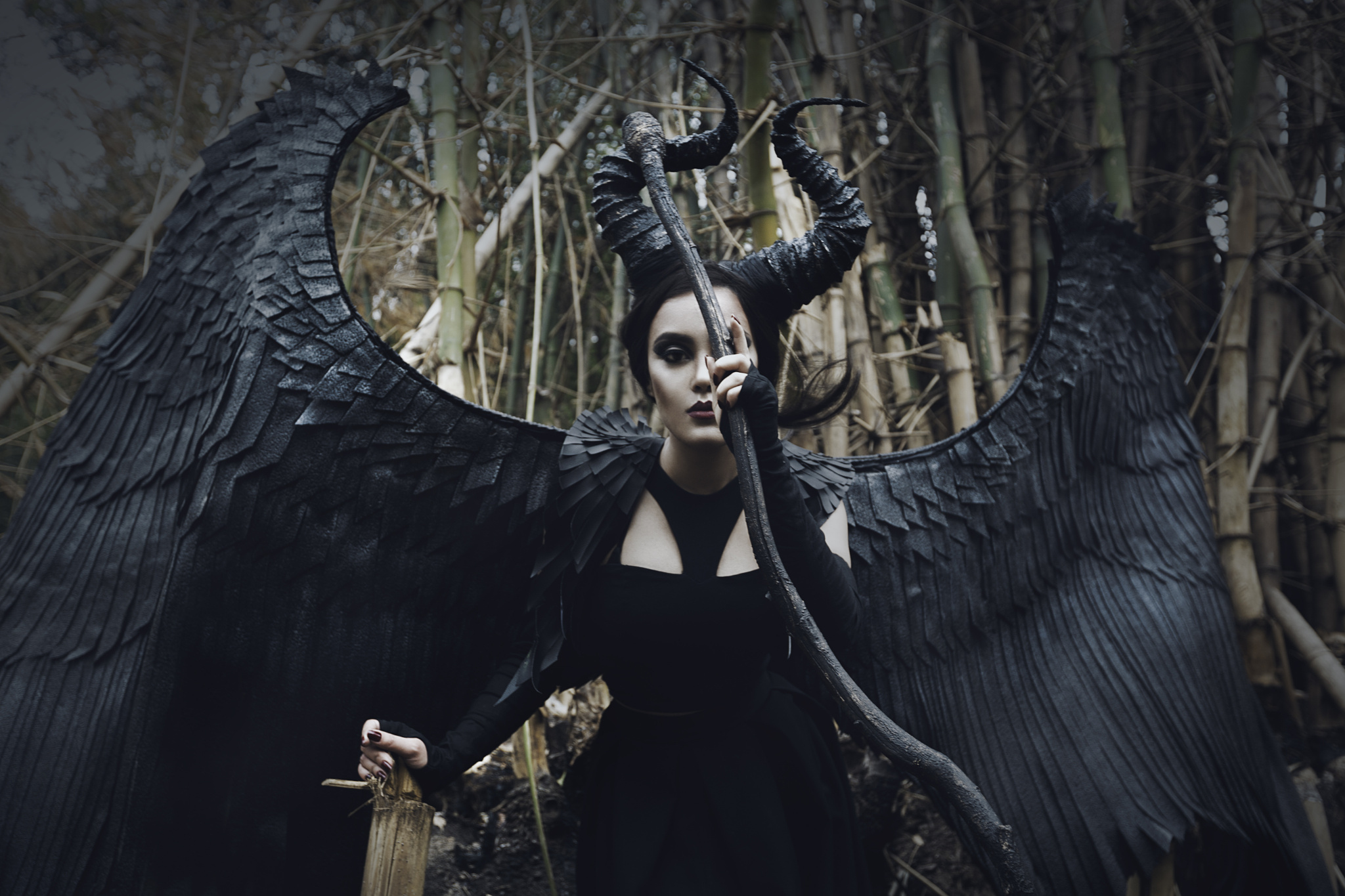 7.Zombies
We know that zombie Photoshop effects are one of the most widely used and Halloween high end retouching before after is not a surprising exception. But, digital effects will never look as convincing as real make-up and costume. Thereafter, it is high time you have some sample of zombie photos to be shown to your clients. Moreover, professional visage has made this Halloween photo themes the most terrifying.
8.Steam punk
This fashion style may not be familiar to all people, but in terms of Halloween photo sessions it suits quite ideally. It is gloomy with a preference of dark grey, black and dull colors. According to your wish you may saturate them in order to get more stylized and eye-catching photography.
9.Vampires
That is one more sample of a permanent trend that suits both for men and women. Again like with clowns in order to achieve mesmerizing result you will need to be supported by at least one make-up artist. Costumes require separate attention, as they are hard to be repeated.
10.Witches
This magnetic photo idea we have saved for the conclusion of our list named "horror photography tips". Although, some may claim that such ideas are not new and fresh, we are sure that classical motives are always the best choice. Just imagine how beautiful every woman may be with professional "witch make-up" and scary elegant costume. Really, after such photos it is possible to believe that all women are witches.
Horror photoshoot ideas from our celebrities
For years people have follow celebrities example concerning clothing, make-up, traditions and so on. And the coming holiday of Halloween is a bright provident for it. Before we will be able to choose the most ideal, eye-catching and impressive costume for this special scary day, the first thing we will check is Halloween photos of celebrities from the previous year.
Photographers and especially retouchers know how incredible and realistic horror photos of stars are created. In most case that is due to skillful hands of retouchers and efficient using of horror Photoshop brushes and modern mind-blowing zombie Photoshop effects. Still, we should not think that celebrities are so lazy and indifferent to this holiday. They use it as an extra chance to stand out from the crowd and be captured with the numerous cameras of professional photographers.
We have compiled the top of the best and the scariest celebrities` costumes that have ever been used for Halloween. We hope that these terrifying samples will contribute to dress-up inspiration of yours. As we have mentioned, we will focus attention on the stars` costumes of 2016. Let`s see what was wrong and what was right, in order to save your photo clients from crucial mistakes and be ready to advise the most successful variants.
1)Kylie Jenner
Kylie Jenner, appeared in the camera lens of an image of Christina Aguilera. She stopped on the style of that singer and had success. The fans were wildly delighted with how perfectly the youngest Kardashian turned out to realize the idea.
Here is one more sample of scary costumes from this star.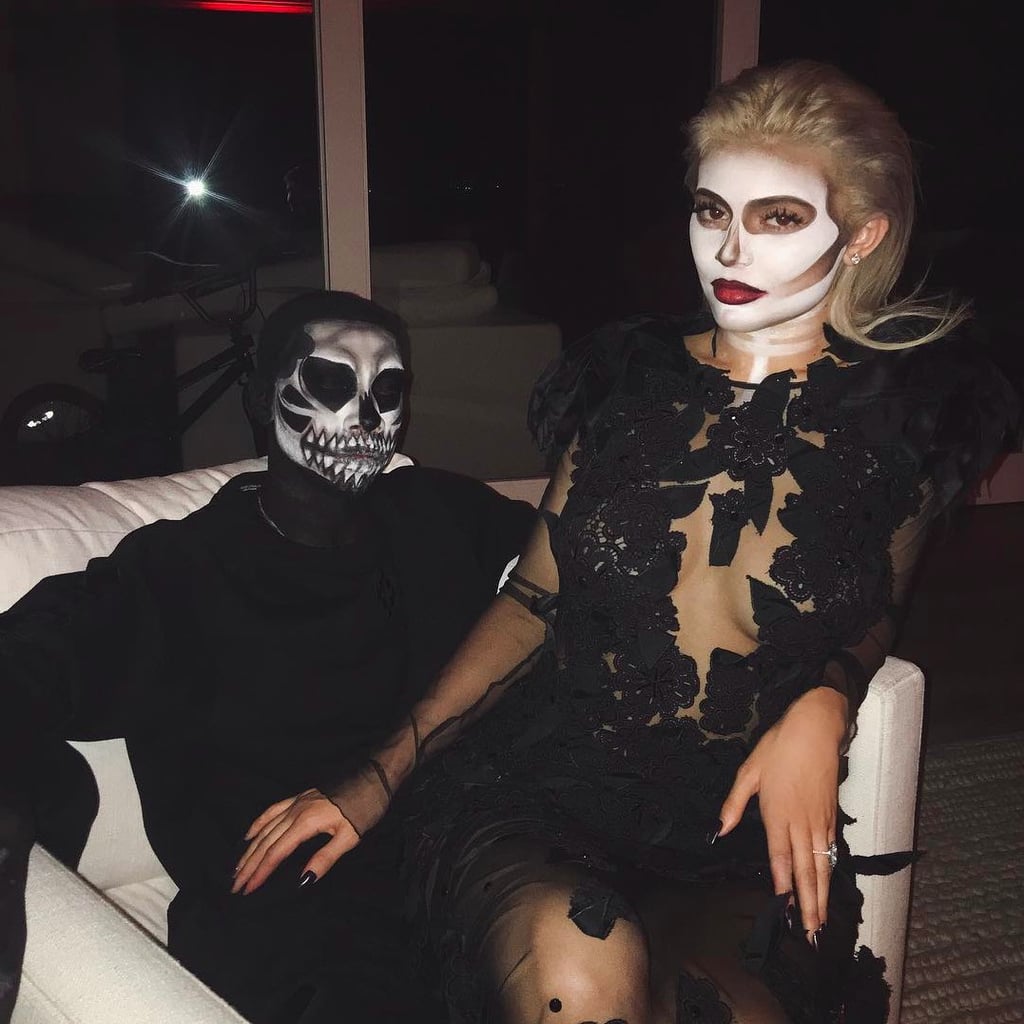 2)Courtney Kardashian
The eldest of the sisters Kardashian Courtney conquered the Halloween 2016 party in the image of a dead bride. Lots of fans decided that it was a hidden secret that she wanted to have a real wedding. She has three children and has never been married.
3)Ketty Perry and Orlando Bloom
If there wasn`t a title, you would never guess who this couple is. They appeared at the party on the occasion of All Saints Day in the images of Hillary and Bill Clinton. Everyone will agree that they look stunning! Their make-up artists must be greatly appreciated and we know they are. That is an example that image may be astonishing even without digital zombie Photoshop effects.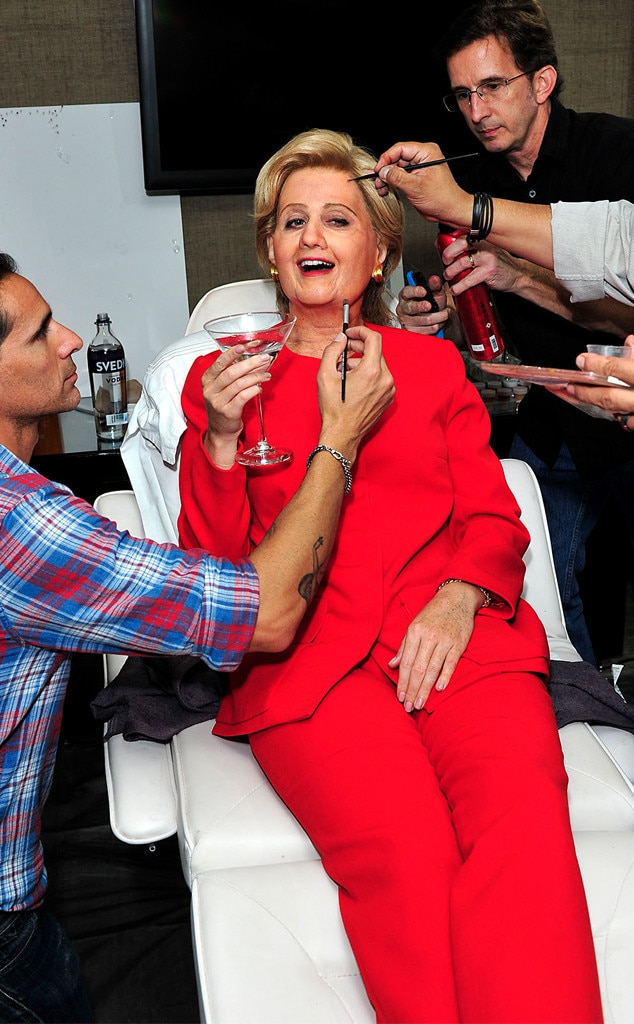 4)Heidi Klum
The famous model Heidi Klum can be called a definite record holder for bright and unforgettable images for Halloween. This time the star changed into the heroine of the clips of Sia Maddie Ziegler.
More variants of costumes from a famous model.
5)Paris Hilton
The famous American socialite Paris Hilton loves parties, especially Halloween ones. Her cocktail flirtatious image also did not go unnoticed, as well as other samples of her Halloween images. Yes, she may be named a sincere fan of this holiday of horror.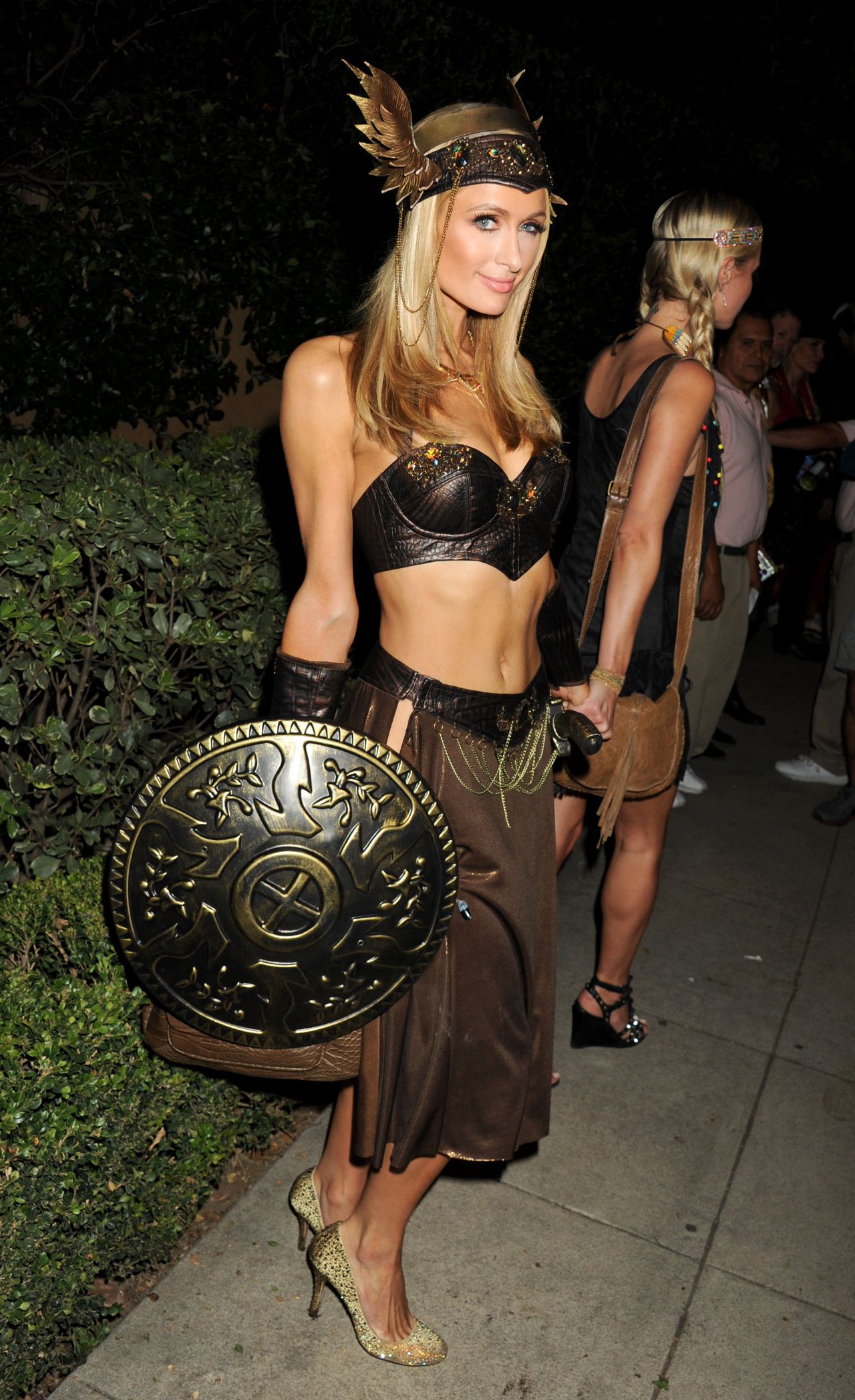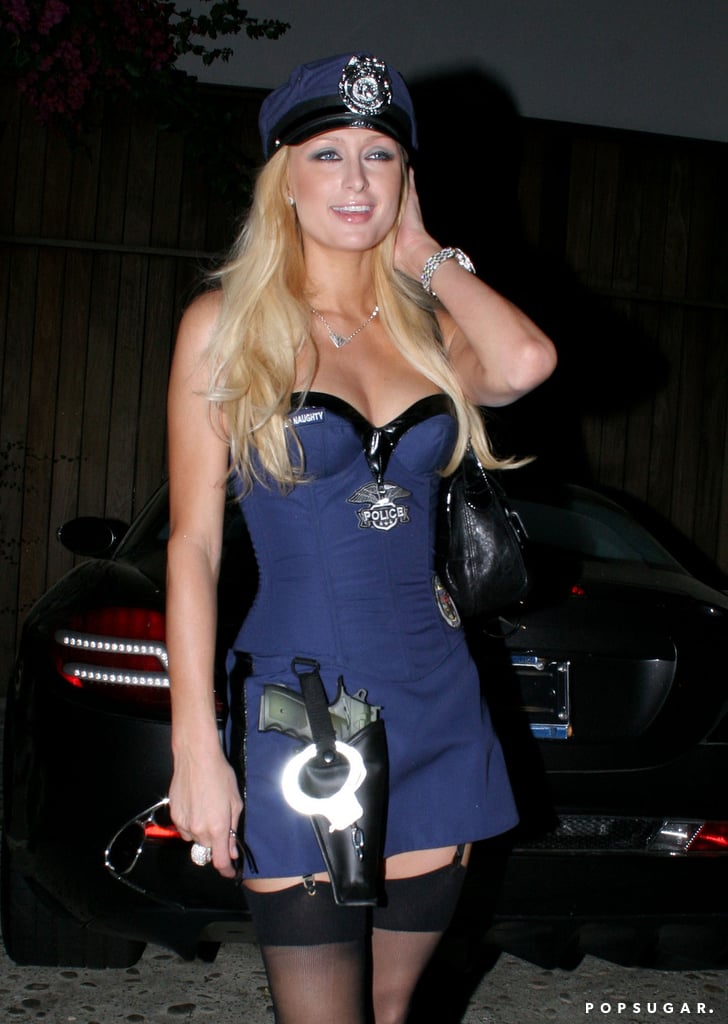 6)Lindsay Lohan
Halloween 2016 will not be a real holiday without images of an extremely popular Harley Quinn. Fortunately, not all women decided to choose this idea. You just imagine a party, where every woman is in the same costume. It is scary, isn`t it?
7)Taylor swift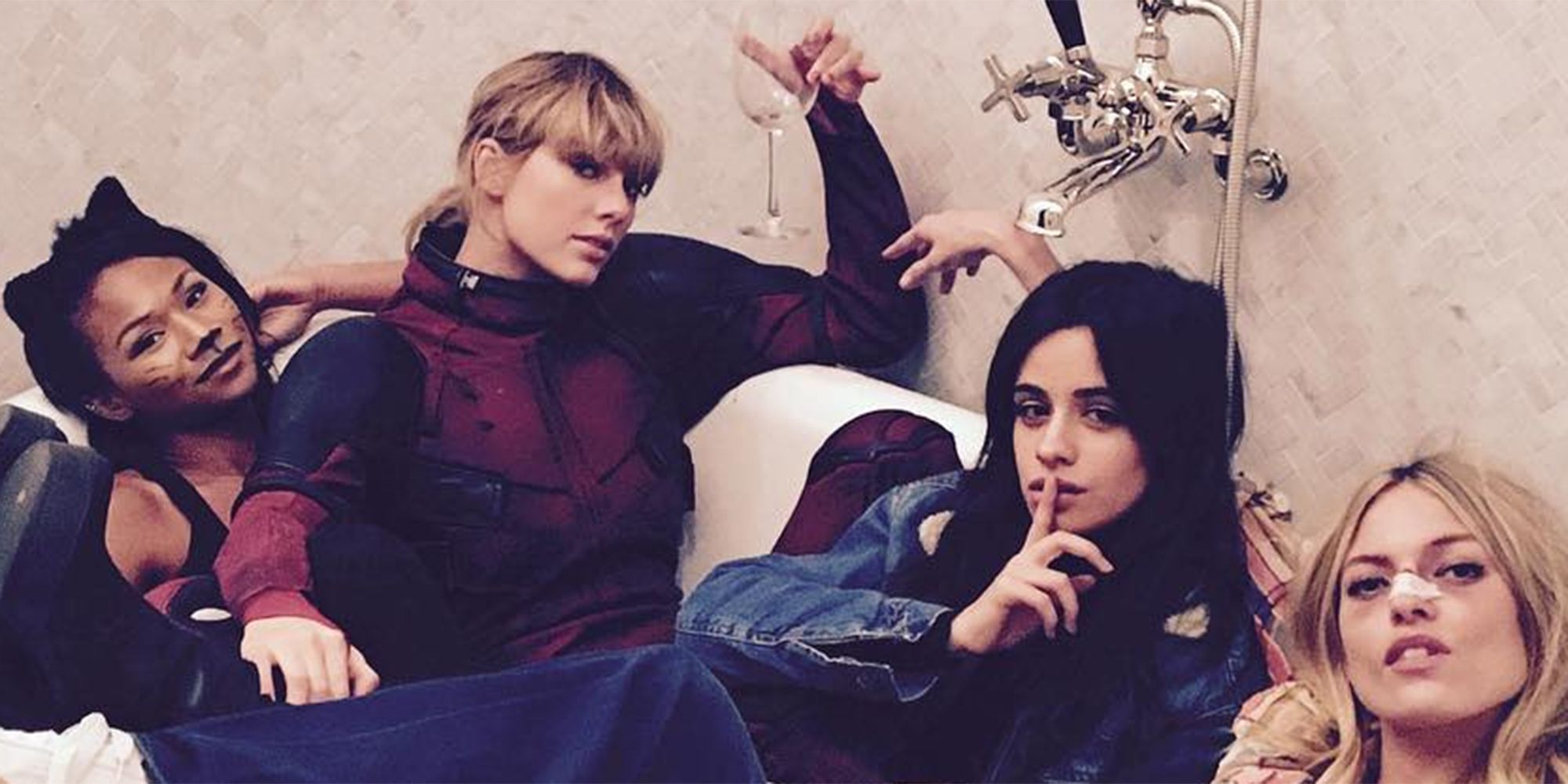 This star amazed everybody, but not with creativity of choosing a costume, but with unusual way of getting it. Taylor just borrowed her costume from Ryan Reynolds. Really, Deapool is a choice for a brave woman. Let`s applaud Taylor for her braveness. Again her image looks cool even without expensive digital retouching and applying horror Photoshop brushes.
8)Emily Ratajkowski
The next image will be interesting for those, who love cartoon very much. Emily turned into Marge Simpson, at least for one evening. The costume was rather sexy and suited her ideally, especially together with her eternal love – Homer Simpson.
9)Jennifer Lopez and Casper Smart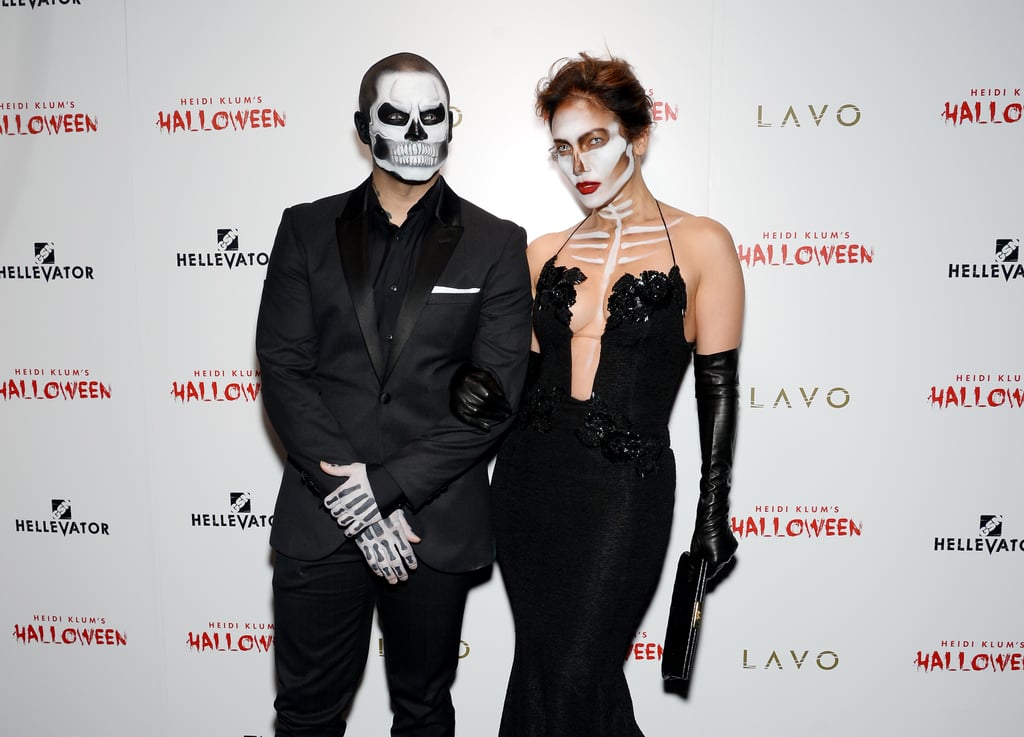 This amazing couple chose skeleton theme. And they were right to do that. Elegant black dress in combination with unusual make-u only underlines her beauty. A really scary and sexy combination.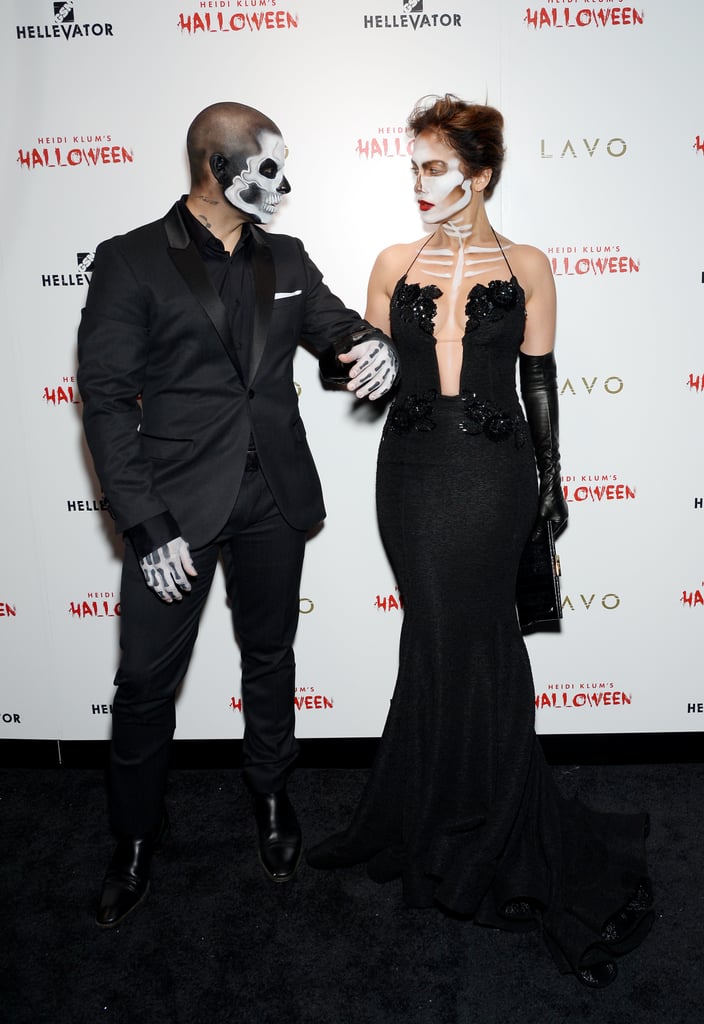 10)Jemima Khan
And for dessert we present Jemina. This star is always ready to put an amazing scary costume from her bag and impress everybody. All her Halloween images are not hackneyed and platitudinous. For the last year celebration she decided to choose a costume of a clown-killer victim.
To prove her creativity - watch this.
Creepy Photoshop tutorials in videos
We realize that usually people are not able to make such professional costumes as celebrity have. But that is not a reason for getting disappointed. In case you client is not totally satisfied with a chosen image, you may solve this problem with photo retouching. It is hard to believe, but even ordinary photography may be turned into terrifying masterpieces.
We know that all tastes are quite different, so that we tried to select creepy Photoshop tutorials of different themes and genres.
1.Create a zombie.
Of course this topic will never come out of fashion. For this, enjoy this informative video and try to repeat. That is easy.
2.Again dead monsters
In the video you will learn how to rot face skin. The result is much scaring.
3.Skull face
Skull is a must-have of every Halloween. It always looks scary and totally terrifying, as skull is associated with death and fear.
4.Scary skull
That is one more variation of how to transform a common face into skull. But in this video fairytale manipulations are also added.
5.Burning face
This video is devoted to Photoshop work with masks and selection. In case you repeat everything efficiently and add a little imagination, the result will overcome expectations.
6.Burning hand
Due to this fact we will present you one more video of this kind. The only difference is that in it retouchers transform not a face, but a hand into burning something. But the range of used techniques is nearly the same. If you wish you may combine these two videos on your photography.
7.Devil face
Creating devil face effect is one of the most popular themes of creepy Photoshop tutorials. It opens lots of possibilities for testing your creativity.
8.A face of a death
The matter is that the biggest part of Halloween tutorials are devoted mainly to portrait editing. This part of human appearance opens wide horizons for checking retouching knowledge.
9.Zipper face
Learn how to creative realistic blood effect on person`s face. Although, the result looks quite sophisticated, the algorithm of creation is quite simple. In addition, we will present a tutorial for creating the same effect, but not in a digital way. Believe us, that make-up may look as stunning as professional retouching.
In case you want to find more make-up ideas, we will present a top 15 samples of scary realistic visage. The most pleasant thing is that every make-up may be repeated at home. So, start watching and learn. Moreover, in the article Photoshop makeup effects – amazing world of face art you will find tips for make-up retouching.
10.Terrifying fantasy
In case you are not eager to transform person`s face, but the effect for Halloween must be completed, these tutorials is just for you.
In case you are not certain about your skills in retouching Halloween photos, our team will support. See high end retouching before after at a website and choose the best. We will repeat the same actions for modest photo retouching prices.
Share the article with your friends!

---
Vote for the article
Average rating:
---
Your opinion is important! You can add your comments to the post.
Use your Facebook account to add comments
Add a comment via Disqus: