Horse photography tips – Make great photographs by yourself
Horse photography tips are necessary for a begging shooter who wants to photograph animals. There few experts who can help you while shooting, but the following tips should be read and remembered by you.
Horses are those animals that always look like majestic creatures. And the task for each photographer is to depict vividly horses' soul and beauty. Sometimes horse photographing presents an enormous challenge to capture perfectly each detail in a horse. Beginners' cameras usually are full of blurred, fuzzy photos and of poor quality. As a result, horse photographing takes a whole day of hard efforts and there is nothing to display. In this article we will offer you several pieces of advice how to improve your skills in horse photography.
If you read this information you will be aware of making more sophisticated photos than those you have ever had previously. Besides, if you want to have professional high quality horse photos you should learn a little bit about retouching work as the final step of photographing. There are many levels of the digital photo enhancement services. It depends on your wishes and preferences. Reach out the samples of high end retouching before after. Just click a picture to view the photograph, and use zoom over the photo to see the original variant.
Horse Photography Tips – How To Make the Best Pictures By Yourself
Indeed, there are many aspects that must be taken into consideration when you want to shoot a picturesque photo of horses. From a technical perspective, pay attention to what type of camera with the help of which you are going to take photos. Without any doubt the more professional piece of equipment is used, the more qualitative picture you will have. It is worth investing once in a camera of high quality with a zoom lens. In addition, a zoom lens is essential for detailed shots without getting too close to an animal, for example, you can transmit a horse's state of mind if you focus on its eyes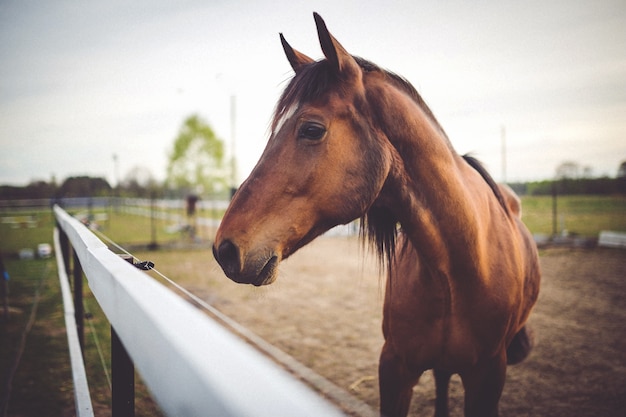 The best characteristics of zoom lens are a f/2.8 at 35mm and a f/2.8 at 80mm, where f/2.8 or lower is considered to be a professional lens and cost much expensive than usual one. If you are in a need to apply high end portrait retouching for your photos, you can open the link. Here all possible portrait retouching services are described.
During photographic process your creativity must work efficiently. You can utilize different positions of a sitter and his/her horse, but be cautious when you are near these animals. Despite all their grace they are quite dangerous and stronger than humans. You should not stand behind a horse and make swift movements as it can frighten an animal that therefore can hurt you.
During a photo session also concentrate your attention on the lighting. It will be great if you try making several photos to choose the lighting. As a rule, a major issue arises with dark horses because they fade with backgrounds which are also obscure. So, you are recommended to use a marked contrast in your photographs.
Photographing Horses in Motion Guide
At the first glance photographing horses in motion seems to be the most challenging process, but not for professional photographers. The guide is based on their recommendations how to get brilliant photos of horses while they are moving without concealing each emotion of participants of equestrian riding events. About making human motion pictures you can find more information at How to Shoot Models in Motion – Fashion Photography Editing For Motion Pictures
When photographing equestrian sport such as horseracing, dressage or showjumping, a photographer is required to stick to the rules of conduct which have been already mentioned above. Take a safe place and don't use the flash that can distract both a rider and a horse.
It is quite difficult to get the timing right when you are going to capture an image of a horse in a jump, with all legs off ground. Until you master your skill in timing, set your camera to a release mode for a continous shooting that will allow you to choose the best action photography. It is crucial that your camera will have a high-speed shooting capability and a large memory card that can record pictures very quickly when you are going to use this horse photography technique.
A photo that involves a horse with a rider in mid-jump, with all legs off the ground, headed directly towards a camera is preferred by riders. Consequently, you should be aware of the route where horses are going to move. Using pre-focus on a spot where you suppose the next action will occur can help you get sharp sports photographs despite what kind of camera you use. This horse photography technique allows you to reduce the shutter lag, the delay between pushing the shutter button and the camera firing. So, if you don't have an autofocus when you shot jumping, you can manually focus on the jump obstacle, then wait until a horse starts rising and press the button.
Races give you a great opportunity to practice in panning shots where you are able to catch the sense of movement and speed by moving your camera along. The article Panorama photography tips: look through a broader lens consists more detailed information dealing with panoramic photos. The shutter speeds from 1/60th to 1/15th of a sec are recommended in this horse photography technique. The photographer's position can be different, either from the side or in front of running horses. If horses approach towards you, leave some space on front of them into which they can run. Otherwise, they will get stuck in the frame. Additionally, some extra space must be left around a horse not to cut off its tail, ears, legs.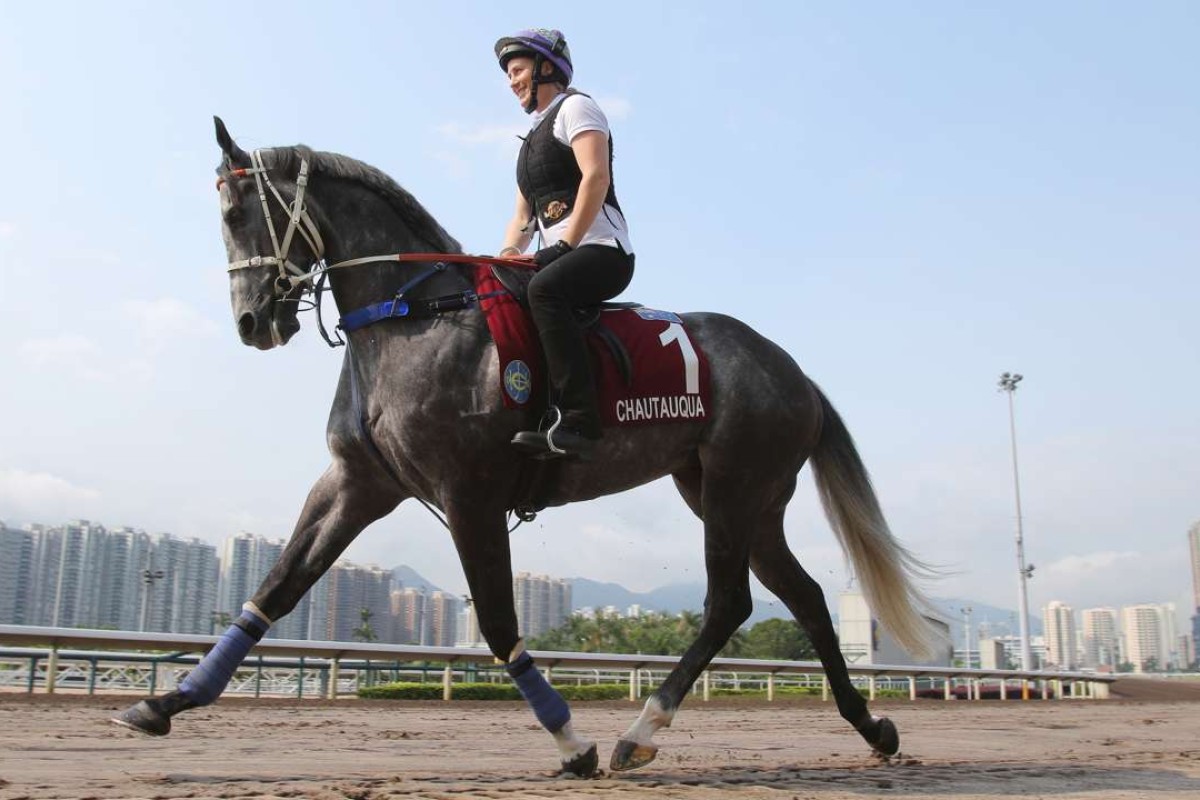 Horse and Rider Photography Ideas
An equine photographer's goal is to show horses' strength, their elegance and to reflect the relationship between a horse and a rider naturally. Generally, riders are obsessed with their animals and have a strong bond with them. The most beautiful photos are created when there is a collaboration of ideas. Absolutely great photos will be those which depict skillfully the spirituel connection between a horse and a model, but only if a photographer thinks through each detail.
Before you start a photo session make sure that everything is well-organized. Your task is to extend knowledge concerning the breeds and riding styles you are going to shot, to prepare the models by matching suitable clothes. Slightly different colours show up better in photographs.
The composition within photos must be also thought in details beforehand. Having a horse as the subject of shooting your models are provided with a marvellous opportunity to see themselves in such roles as brave cowboys with stetsons and texans, fairytale princesses and princes or medieval knights. Except images it is important to consider the setup of photographing. In most cases, instead of studios it is better to take photos in horse barns, riding halls, parks, castles.
There are various horse and rider photography ideas which can be applied either in nature or in a studio. Be open to creative ideas. As for an appropriate season for a photo session, you can choose any time if you are going to shoot In the natural surroundings. In summer or autumn the large field with haystacks and horses would have made a good photo. The rural theme is the best for loving couples. Photographing in winter is more challenging and restricted by a geographical location as only nearby places are available, for example, paddocks, borders of forest.
Your photo location should be big enough for using a focal length of 200mm. The best position for a photographer is keeping the center of the body level to lens. So if you are in the distance of 200 feet from the horse, you need to lower your position. If you are standing 20 feet from the horse, you are a bit taller. This proportion fills the frame naturally with more depth of the horse and rider.
If it is a case of a sport event, riders and their horses compete to impress judges not a photographer, so it is much more difficult process than a planned photo session, as he always has to move quickly throughout the place to find the most suitable place for the best shot. The following horse and rider photography ideas can be useful for you. For movement photos, take your photos from the front and at a slight angle so you can capture the horse's chest and the rider's face headed towards a camera. This horse and rider photography idea can be utilized to show their active cooperation during the teamwork and the will of both to win in the competition.
Also appreciate the position of the horses legs in a photo, they can be slightly P as if they are in action.
It is not obligatory to take a photo of a man mounted on a horse or in motion. There is another horse and rider photography idea when a rider can stand near a horse nestling to it, for example, after a victory in a competition to display a rider's affection to his favorite.
In any case, the placement of items in photos must be arranged before photographic process as you can need additional requisites. The more details are given the more lively and bright photos you will have. All these horse photography tips are aimed at making breathtaking photos with horses. One more stage remains on the way of getting professional images.
Have prepared a good photo session and carried out it, you will have to do retouching work to make your photos ideal. Our professional retouching studio Highendbeautyretouching can provide high end photo retouching services even if we deal with an ordinary shot. Our professionals improve all images using the most modern technology. We save your time which can be devoted to other photo sessions. It is worth noting that the most popular service in editing is focused on skin retouching online, which helps reveal an individual attractiveness showing the most prominent features of human appearance . In fact, regardless the level of professionalism it is quite natural sometimes to make mistakes, and people's appearance is imperfect. As a result, a lot of photographers tend to use editing services in order their photo works look like real masterpieces of photo art.
Among retouching prices our price-to-quality proportion is the most convenient in the photo retouching industry. You can check out the photo retouching prices on our services to ensure in the quality we suggest. Don't hesitate to contact us if you have questions.
Share the article with your friends!

---
Vote for the article
Average rating:
---
Your opinion is important! You can add your comments to the post.
Use your Facebook account to add comments
Add a comment via Disqus: